I guess from reading the title, 99% of OMAAT readers say "Huh?" Well, let's get into a completely different kind of hotel review…
Why and how did we book Fiester Hannes
After a few nights at the beautiful Four Seasons Cap-Ferrat, we traveled to Germany to visit family. We traveled in Lufthansa business class from Nice to Frankfurt, but I wouldn't review that flight, since I've reviewed Lufthansa regional business class several times.
We were meeting my mum and her partner in Germany (they had just traveled from the US), and our first stop was to visit my aunt, cousins, etc. Both my parents are from small towns in Germany, about an hour's drive outside of Frankfurt.
We grew up spending most of the summer in Germany, and I have fond memories of that. While I always stayed with my aunt when visiting the area, she only had an extra bedroom for guests, and my mom and partner stayed with her, so we volunteered to stay in a hotel.
The catch is that these small towns don't really have hotels, only small guest houses. The closest major hotel chain is the Holiday Inn Express in Siegen (about 30 minutes' drive away), although there are plenty of guesthouses in the Haiger area, where my family belongs.
My aunt recommended the Fiester Hannes, which has a restaurant I've eaten many times before. We decided to go with it, mainly because all the rooms here have private bathrooms, which is not the case in most other properties in the area.
This hotel is located in Burbach-Holzhausen, a few minutes from where my aunt lives in Allendorf. The hotel has only five rooms, and the room that was available for our appointment was the second most superior room. That room retailed for €140 a night, then we added breakfast to our rate for €19 a night.
Hotel Fester Hannes Check-in
There is something so refreshing and personal about staying in a guest house rather than a hotel. We could have parked our car just outside the hotel entrance and when an incredibly friendly staff member checked us out, made sure of our identity, he escorted us straight to our room.
She did not ask for ID and said we could only provide a credit card when we checked out. Note that no credit card was required to reserve the room, so it's great to be somewhere with an "honor system" when it comes to paying for your stay.
She also asked what time we want to have breakfast. It's not like there's an open buffet here, but someone comes into the breakfast room and personally prepares breakfast for you whenever you want.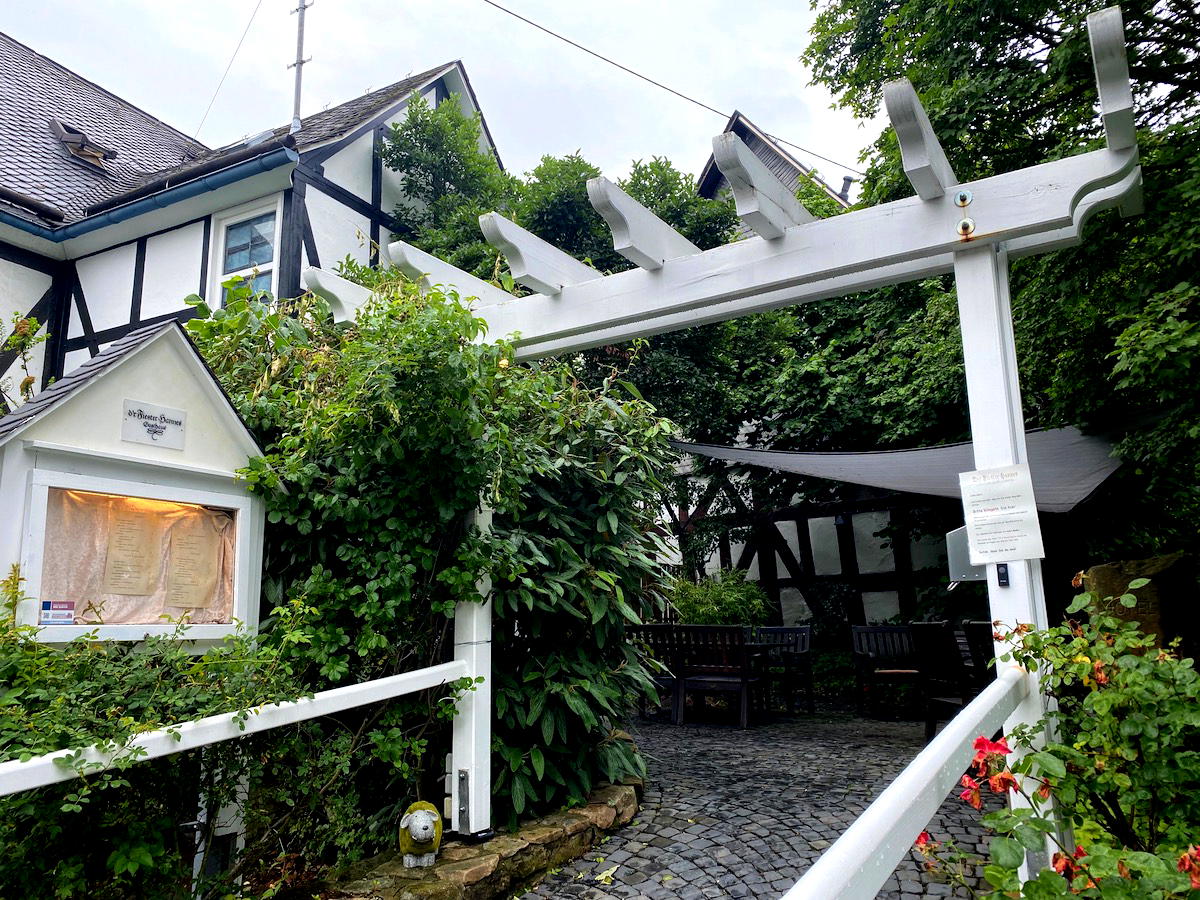 Fiester Hannes Hotel Garden Room
We booked a garden room, which was advertised as 42 square metres, or about 450 square feet. All rooms were in a building next to the restaurant.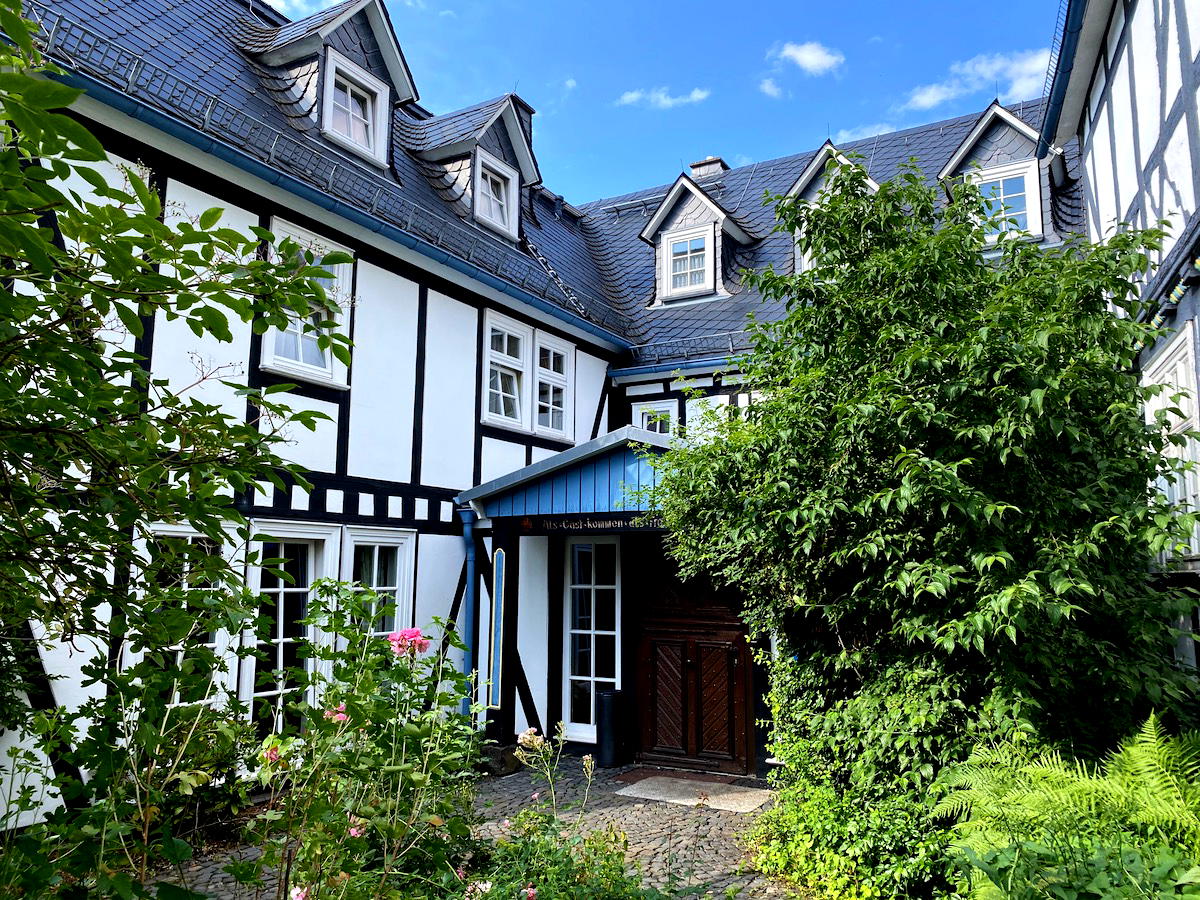 Inside the entrance to the building was an office with some brochures on the area.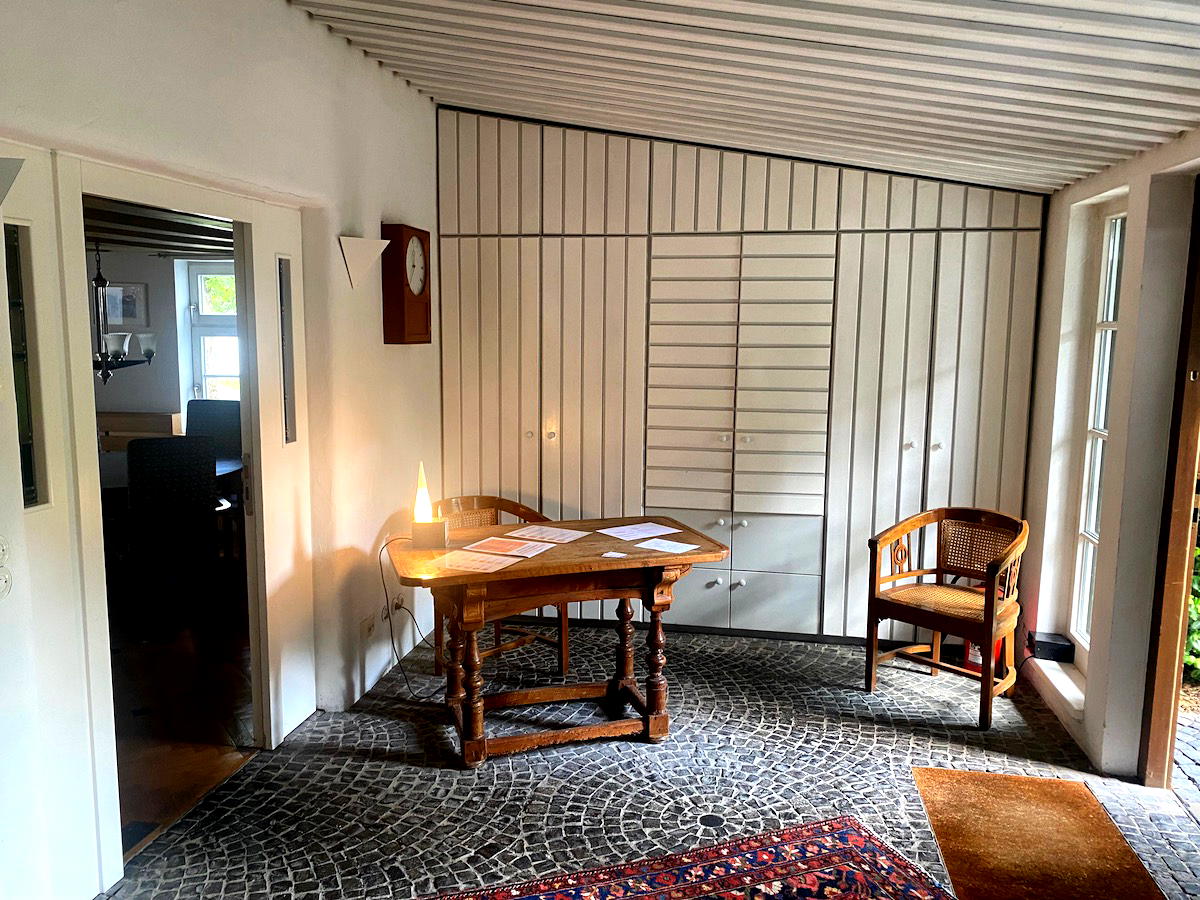 Behind that was a common room which I think the guests could spend time in.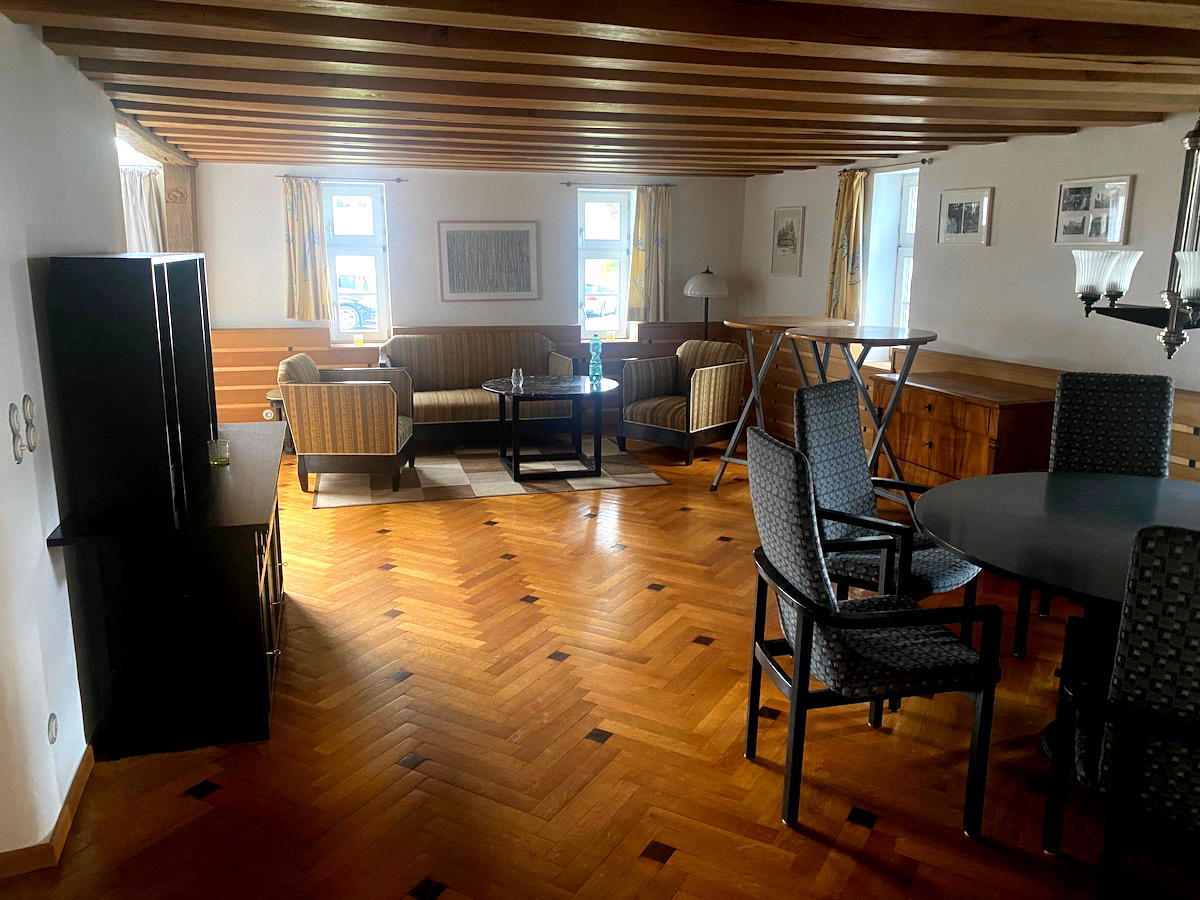 We went up the stairs to a higher level, and our room door was right in front of us.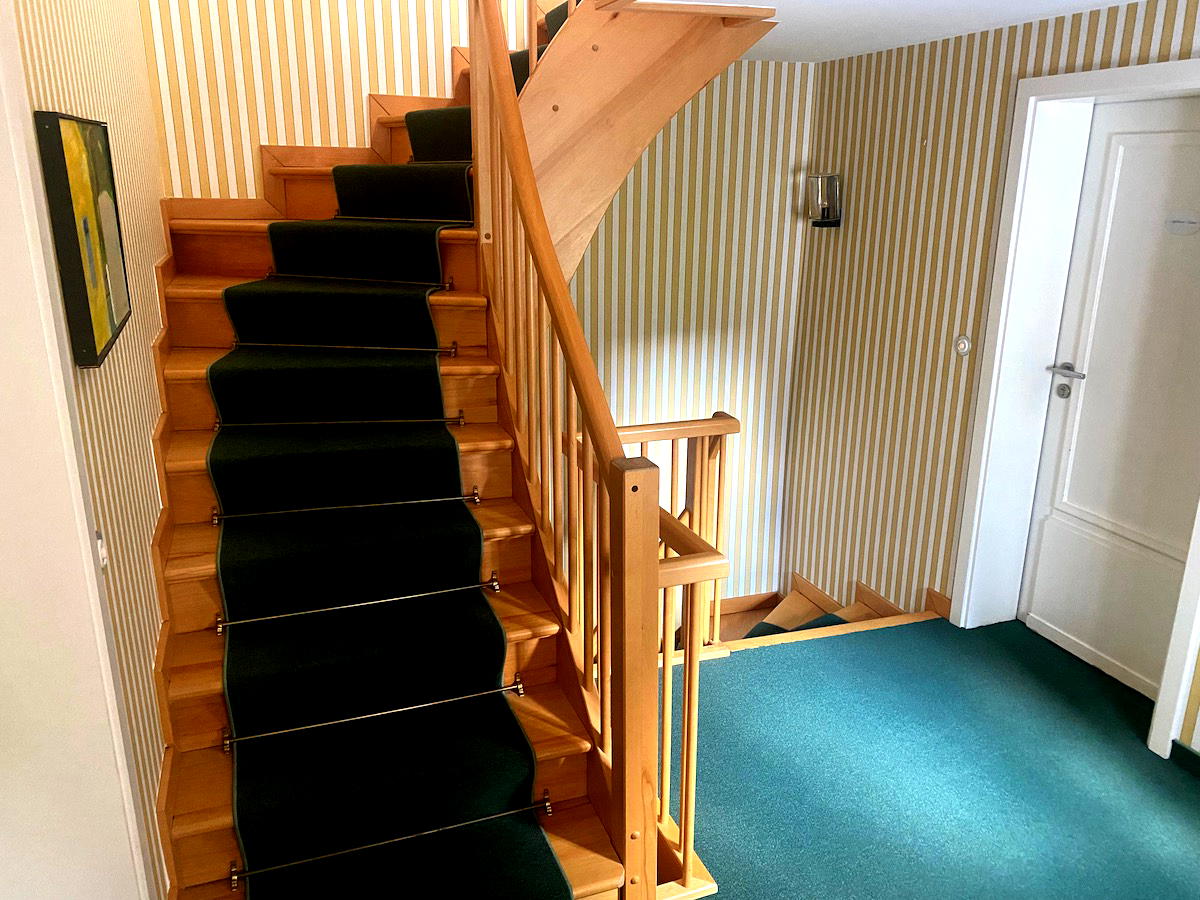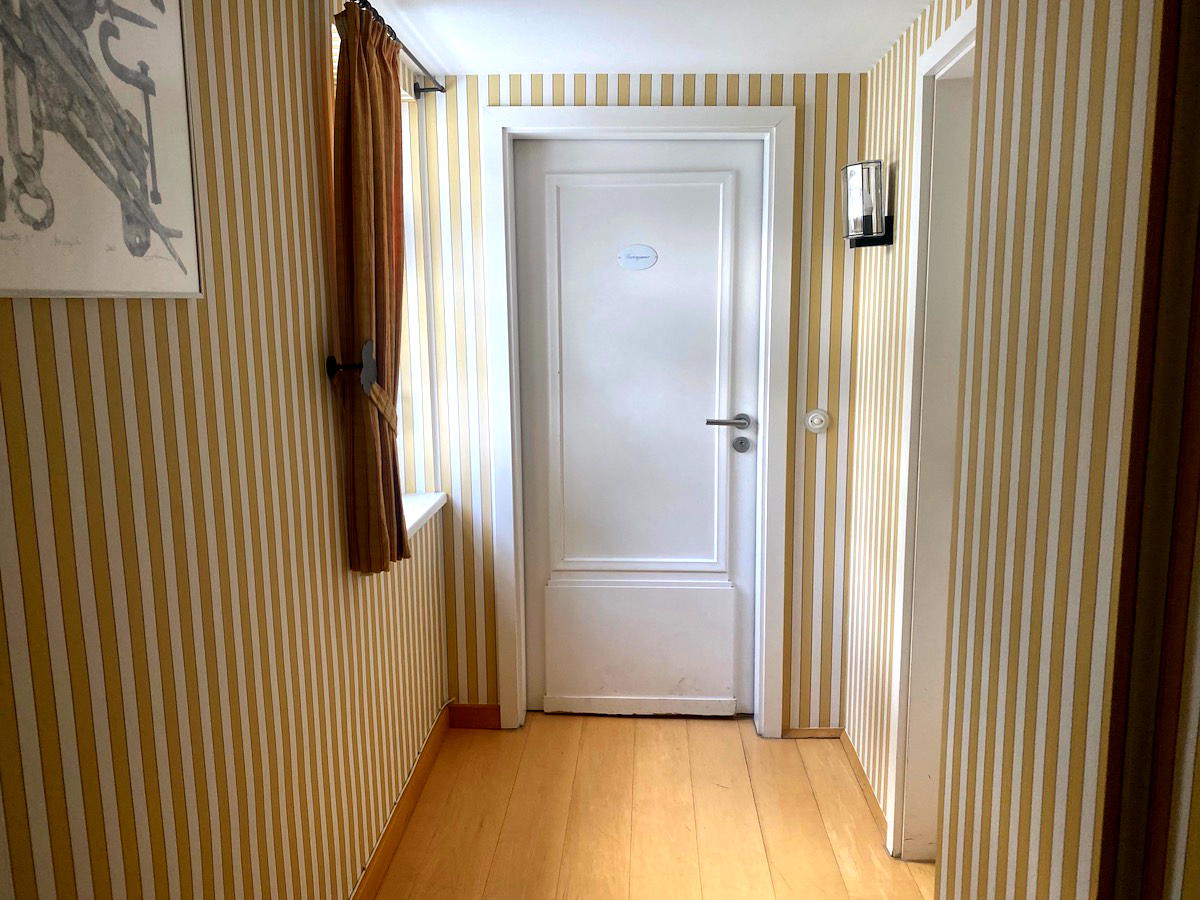 The room was spread over two floors – the first floor has a living room and bathroom, while the second floor has a bedroom. Once in the room, the bathroom was to the right, while the rest of the room was right in front. The living area had a desk with a chair, a lounge chair with blanket and pillow, and then a sofa opposite the TV.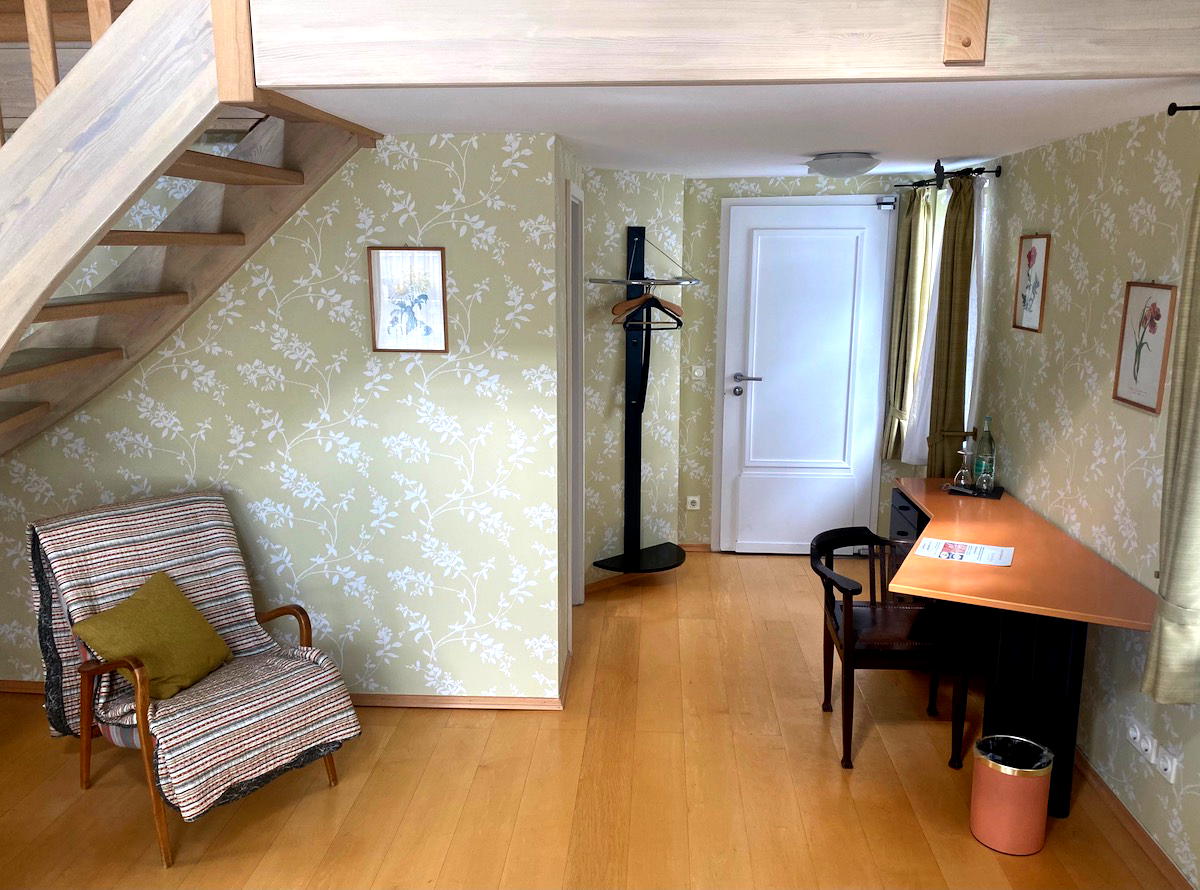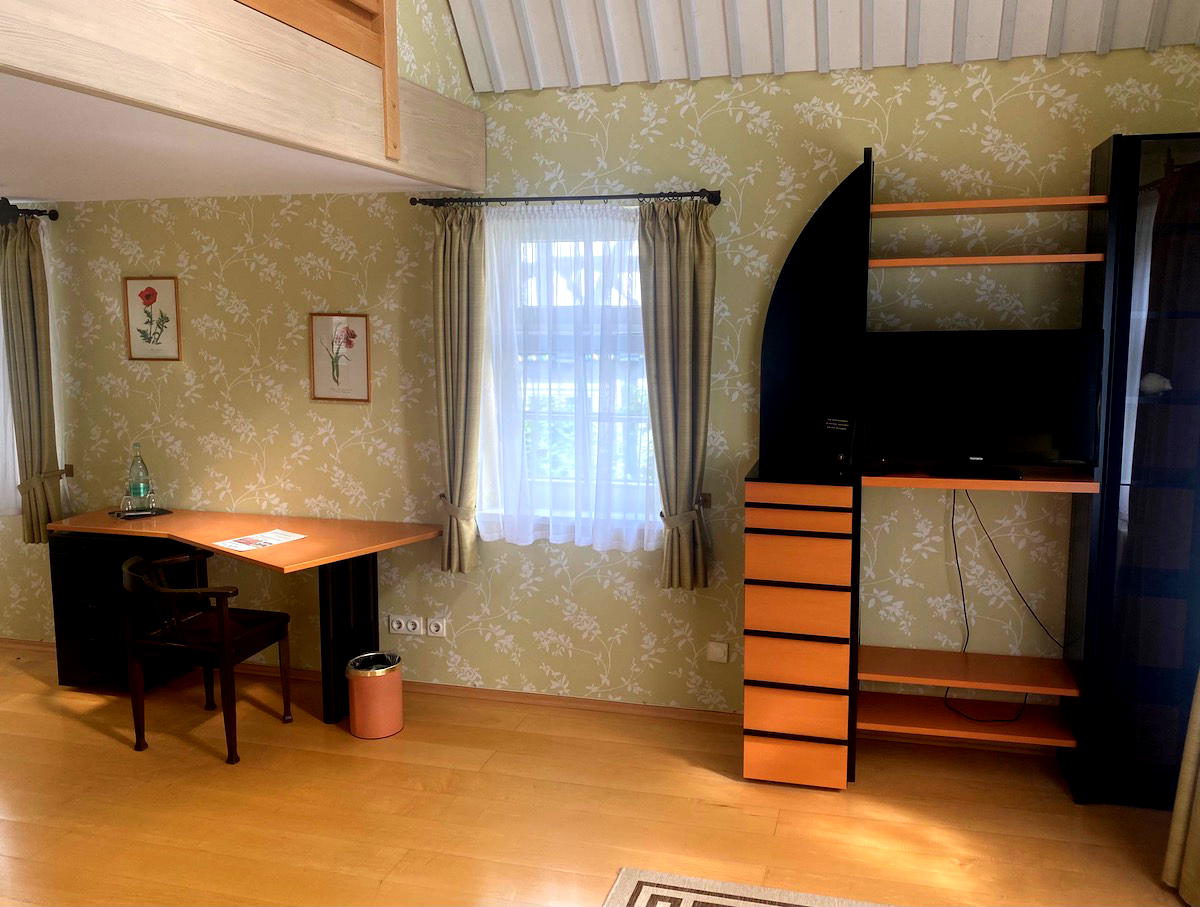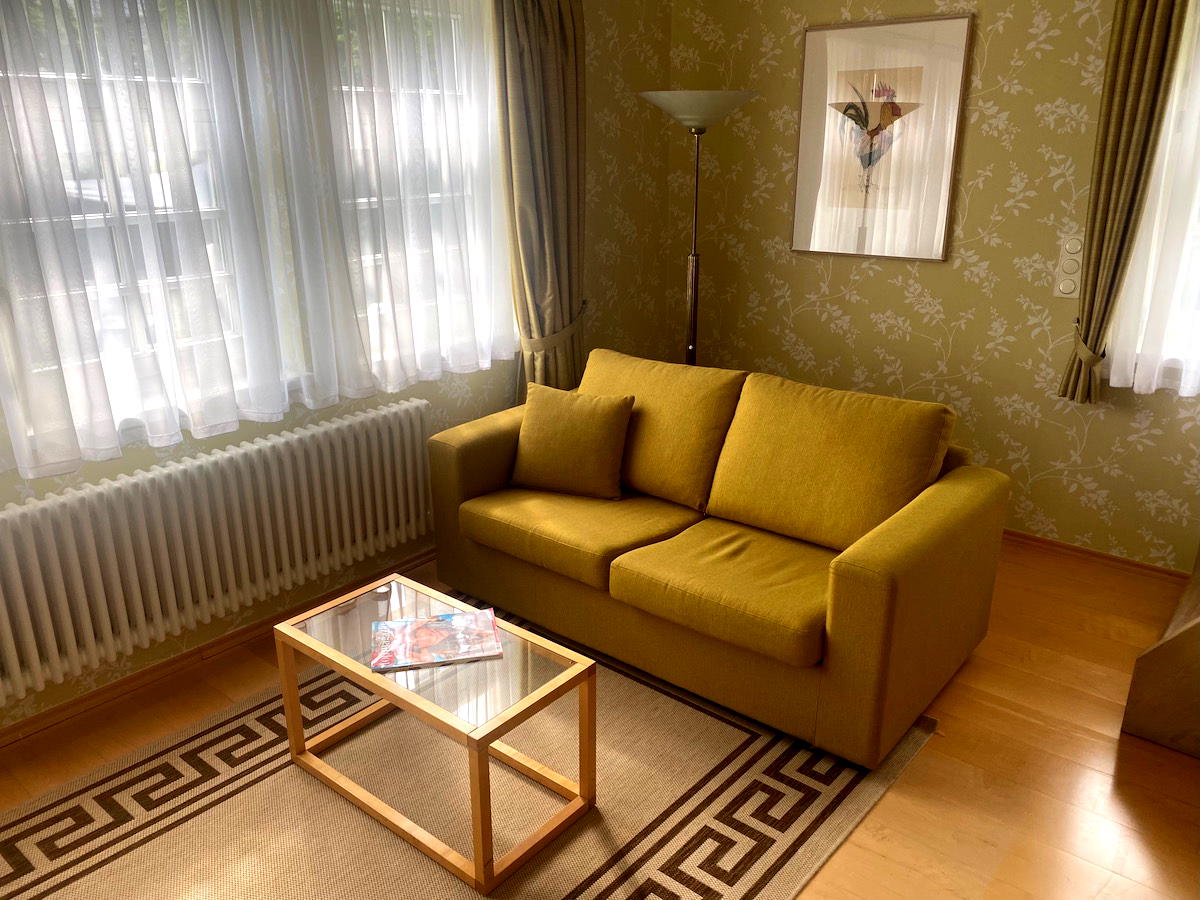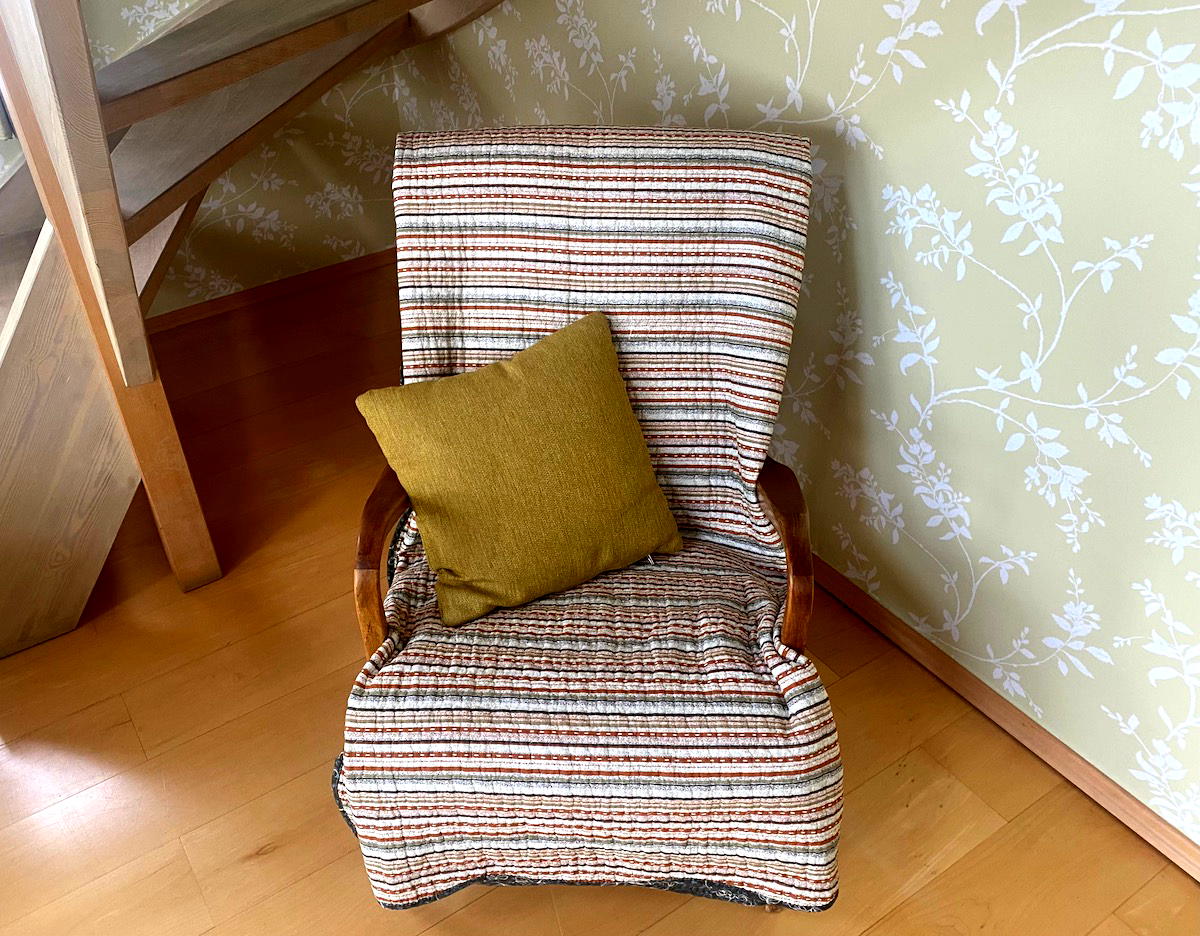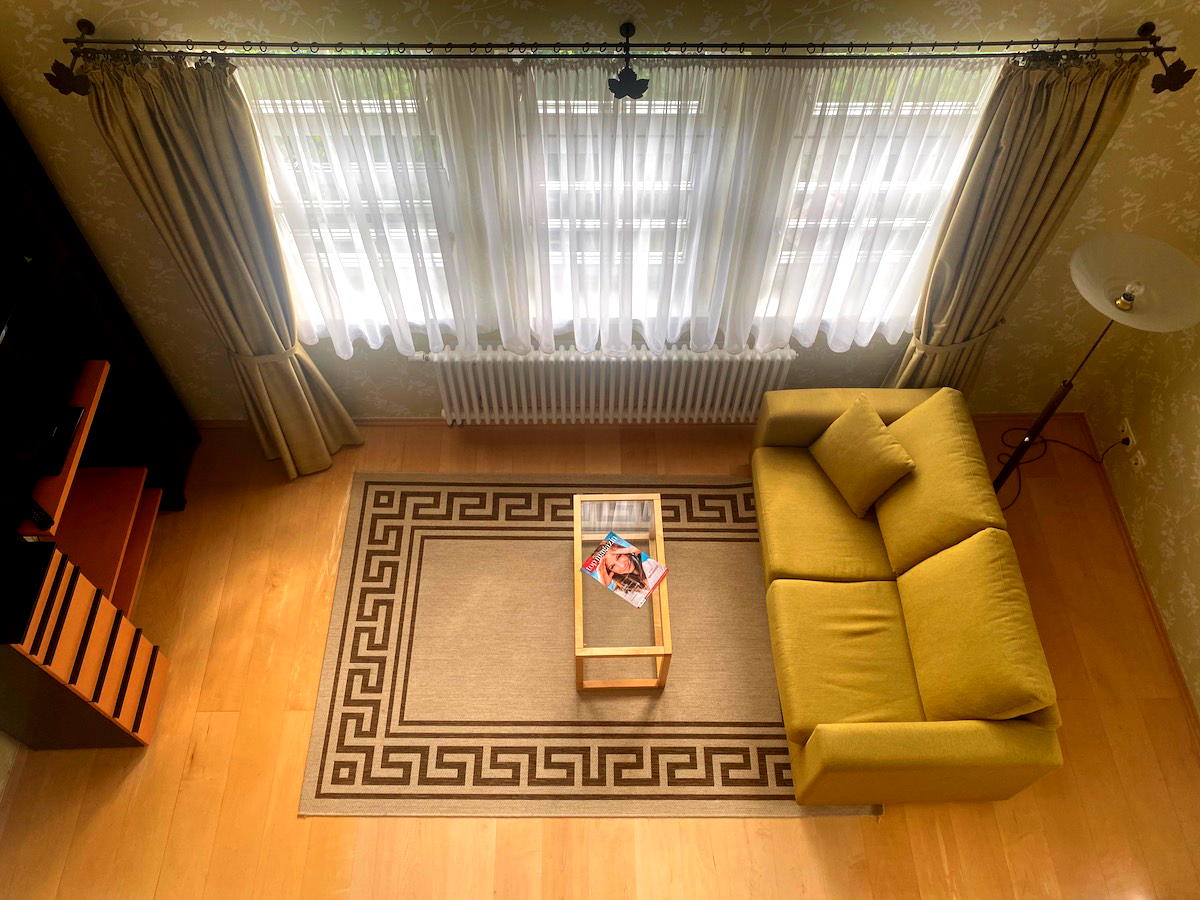 There was a bottle of water and a couple of glasses on the table.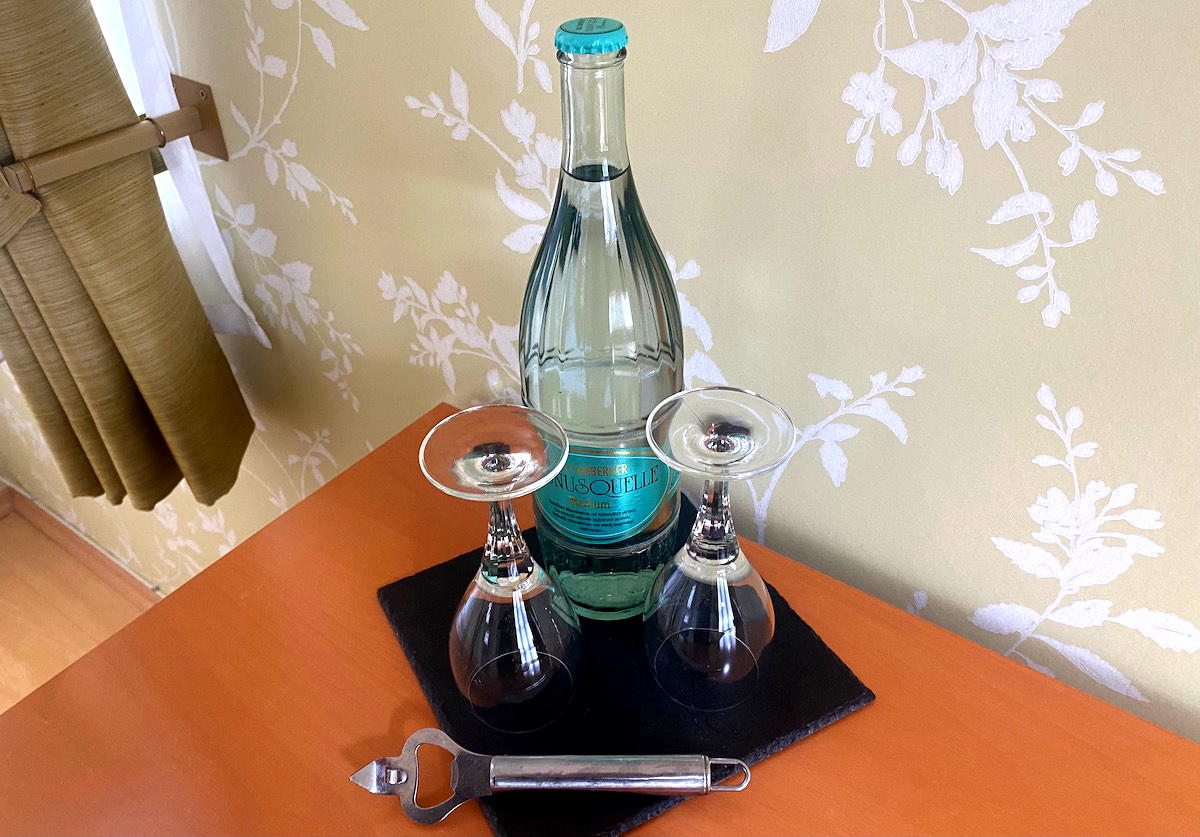 The bathroom had a washbasin, walk-in shower and toilet in a separate room. There was even a hot towel rack.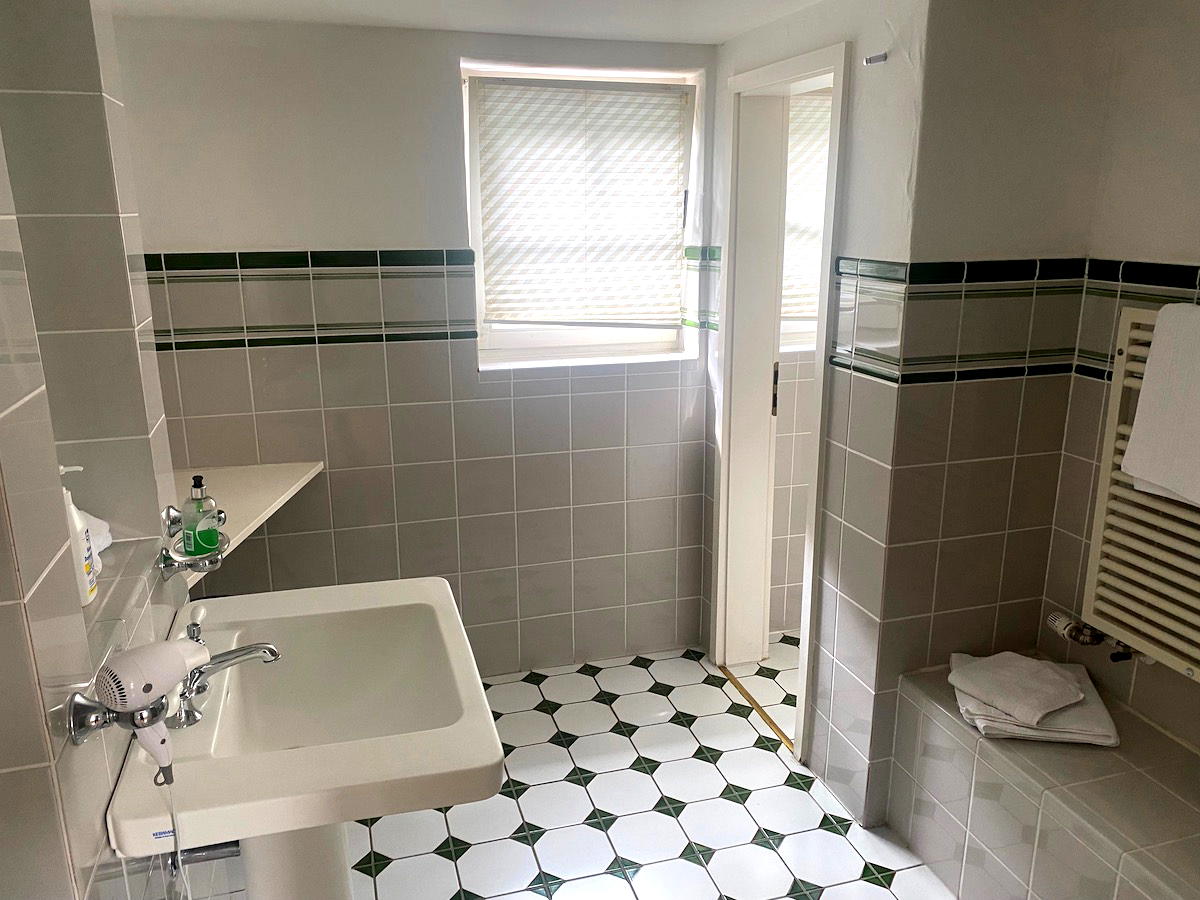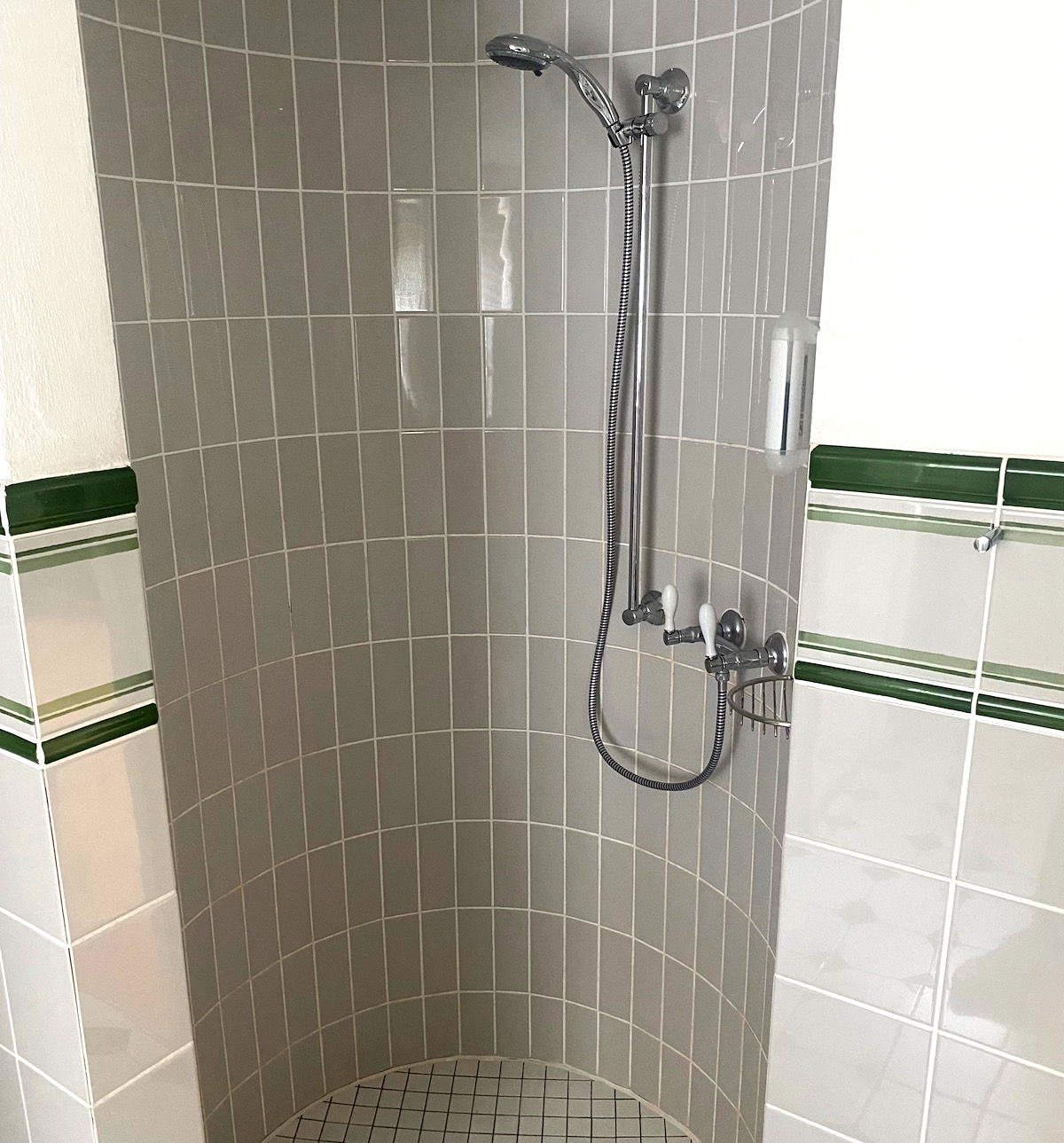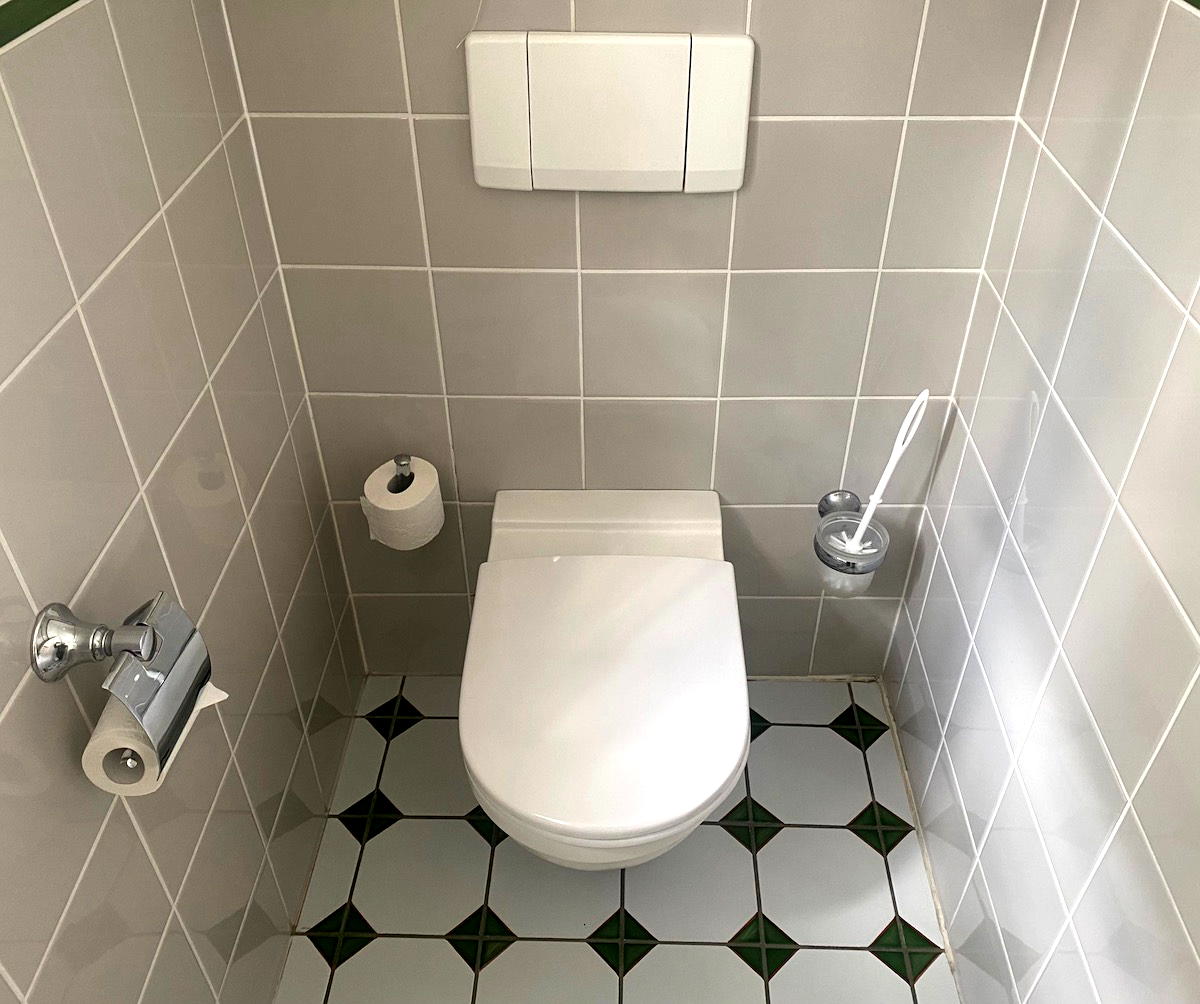 The toiletries were from Le Labo…just kidding. 😉
Finally, the bedroom was upstairs, and had a very typical German bed – two twin mattresses pushed together, then two separate duvets.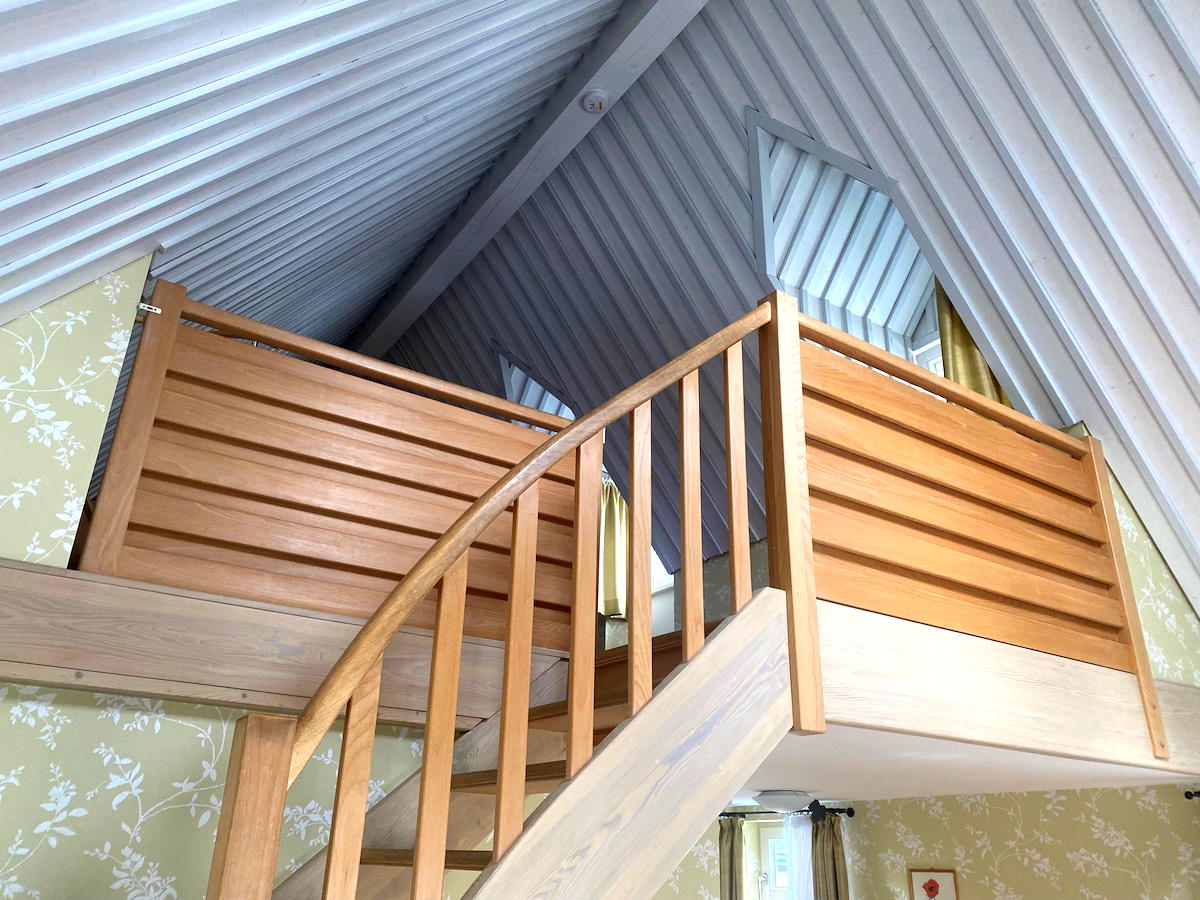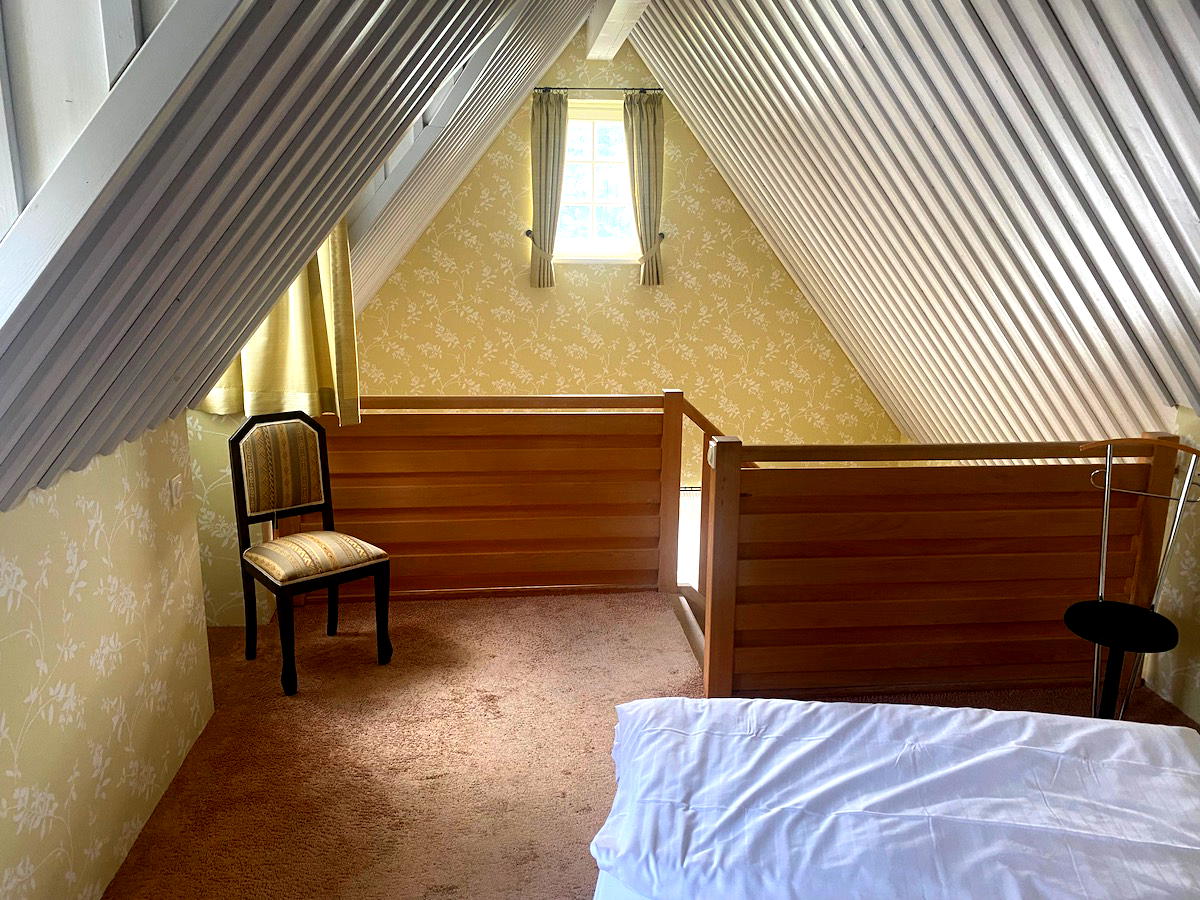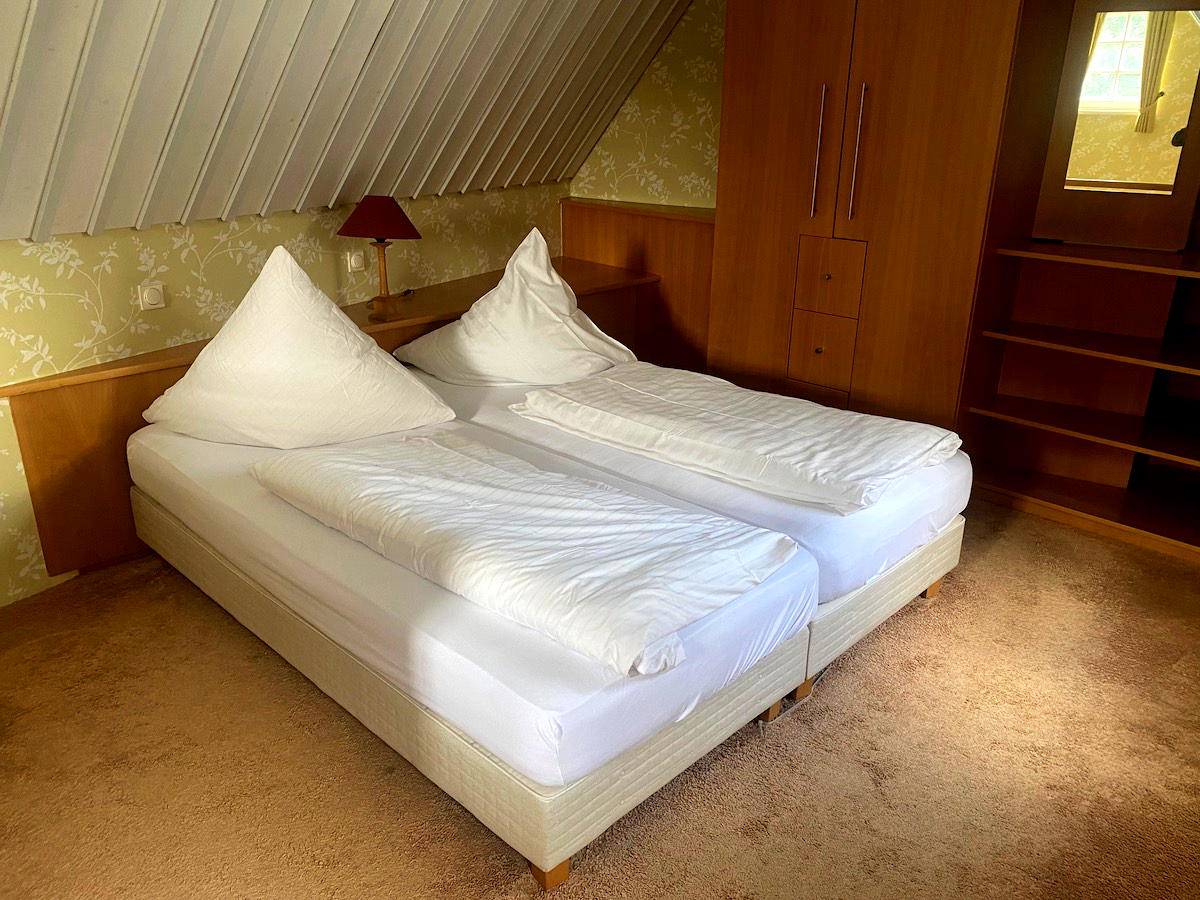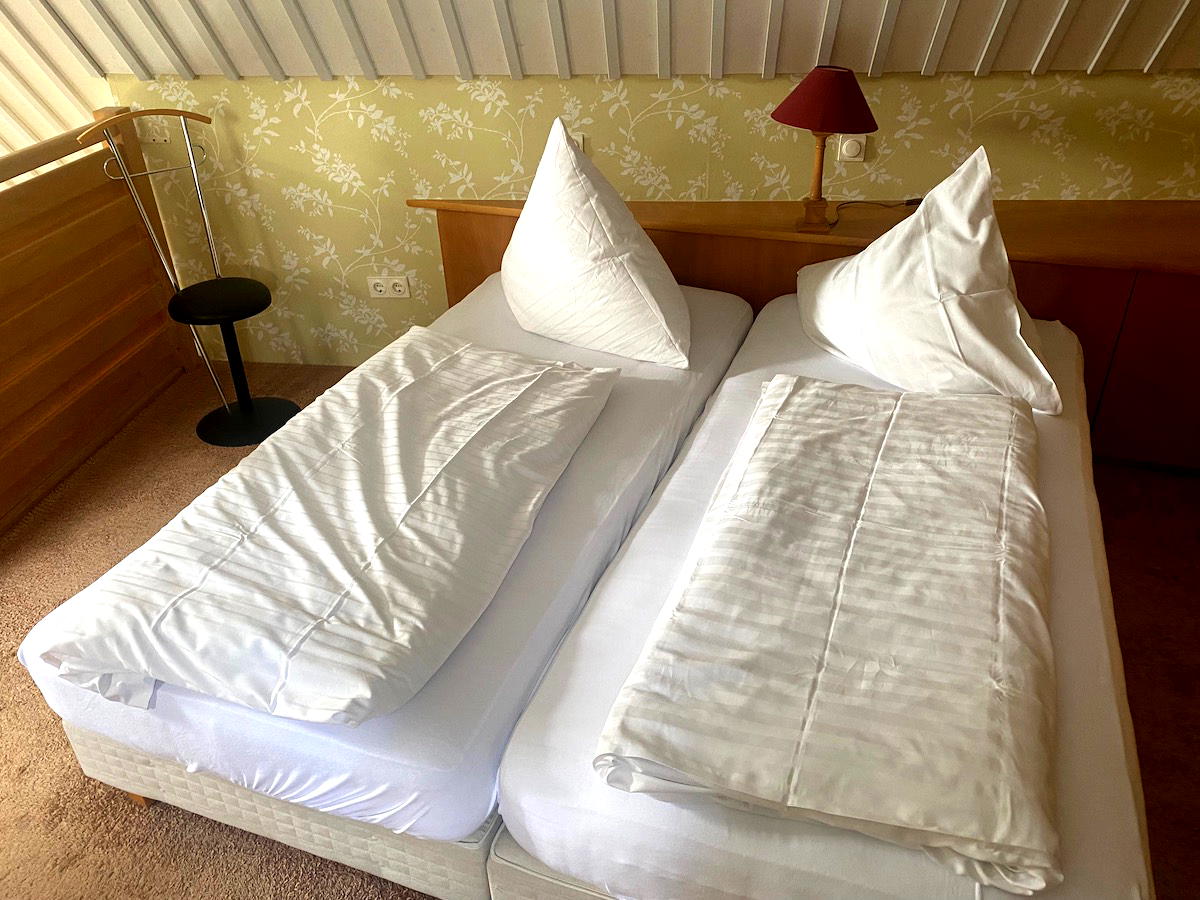 The room was overlooking the other side of the building and the garden.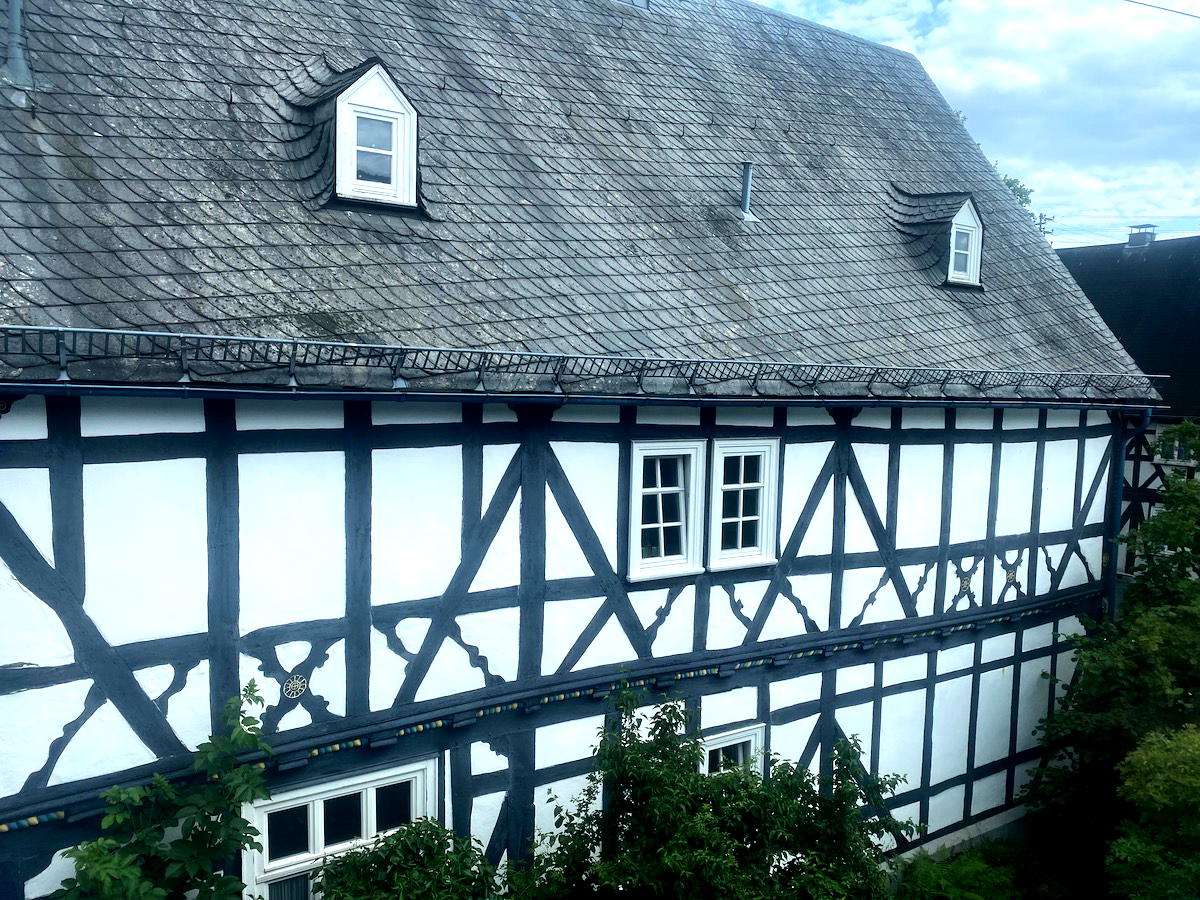 While the hotel does not have air conditioning, it was great during our visit (in July), especially at night. So keeping the windows open is the trick. The hotel also had Wi-Fi, although it was slow.
Fiester Hannes Breakfast
Both mornings we enjoyed breakfast at the hotel and it was really like someone preparing breakfast for you at their house. Although the hotel was completely sold out, we didn't see anyone else having breakfast – Germans seem to like to sleep when they are on holiday, so I think we had woken up early.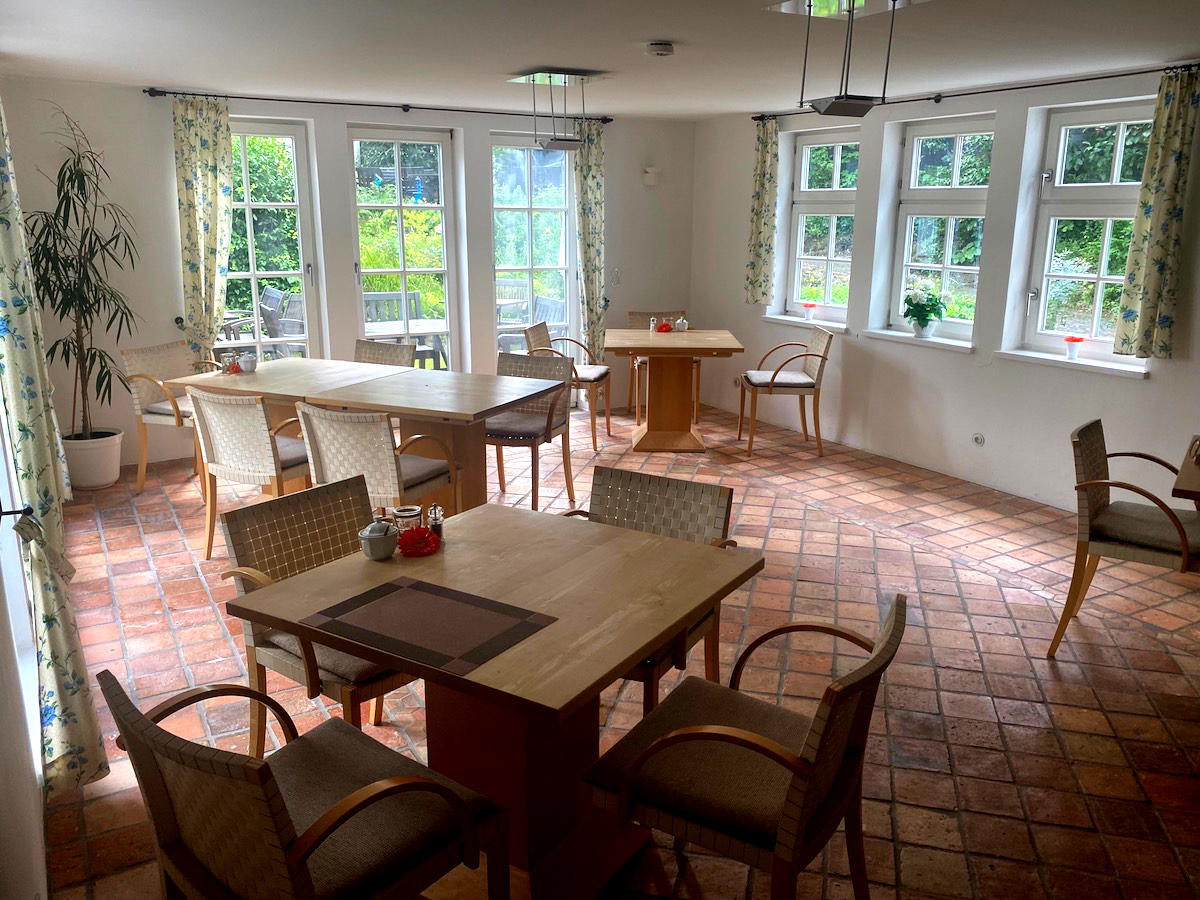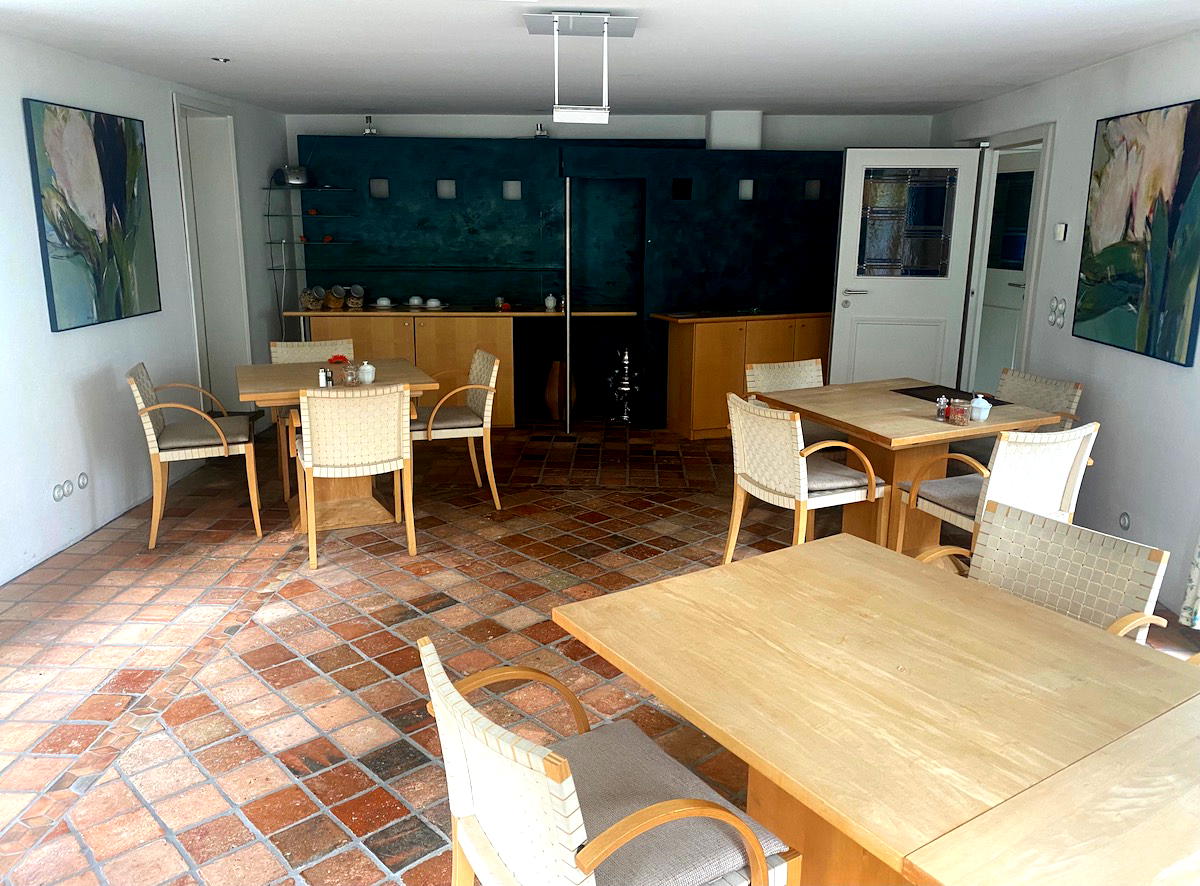 There was also a garden area so breakfast could theoretically be enjoyed outdoors, although it was too cold for that early in the morning.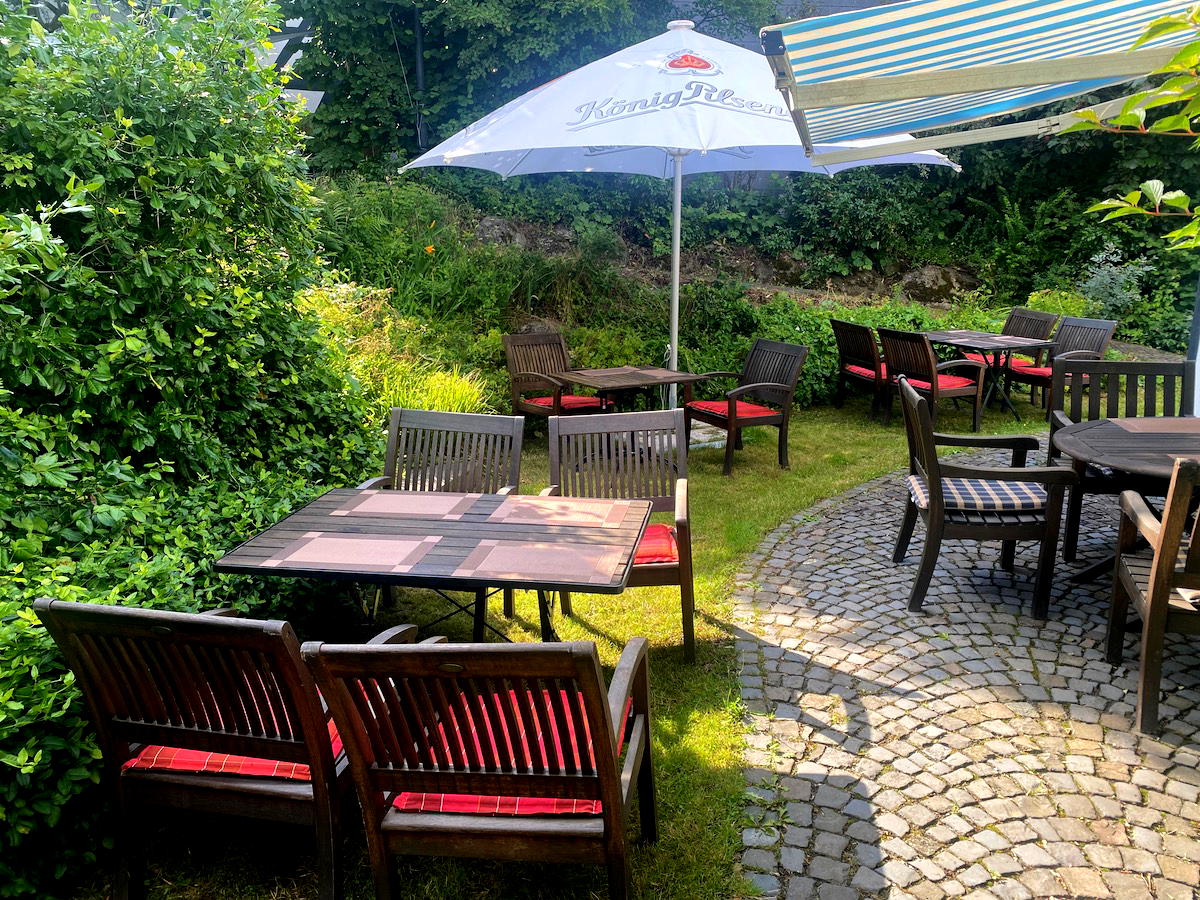 Breakfast was a feast, with a huge tray of cold cuts, cheese, boiled eggs, yoghurt, bread, pastries, orange juice and coffee.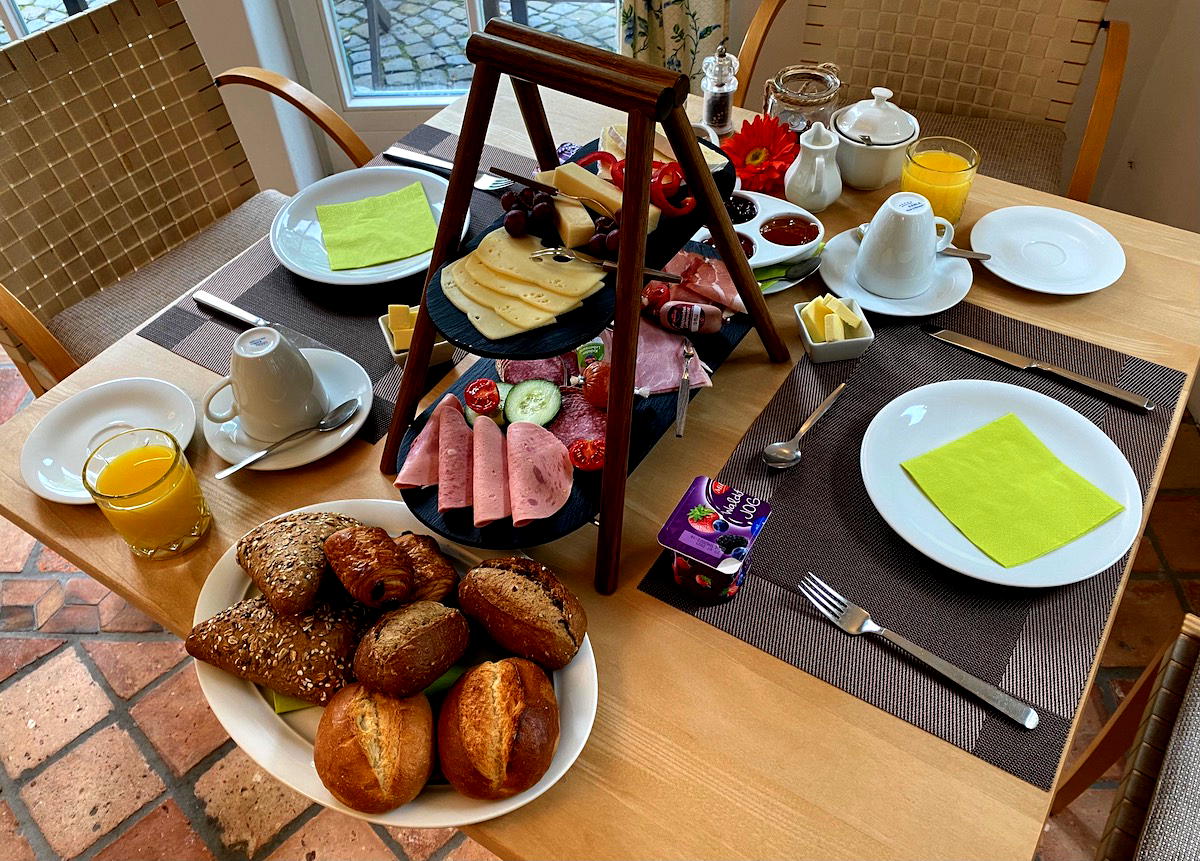 There were also a few cereal and muesli options on the table that we could choose from.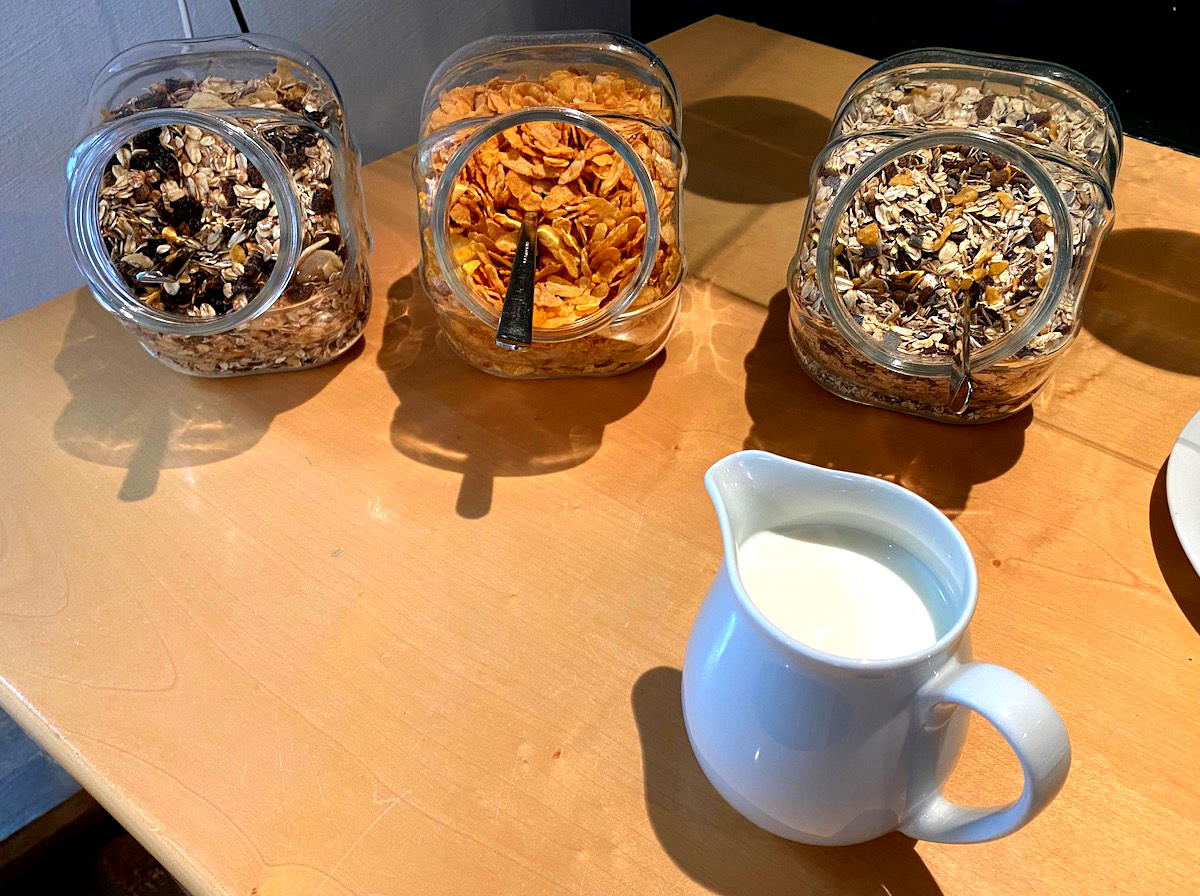 Everything tastes great, and reminds me a lot of my childhood (except that I usually beg my aunt for Nutella, or ideally Eszet Schnitten (essentially thin chocolate squares), because when you're eight, chocolate should be your go-to food group for breakfast. 😉
The next morning the breakfast was served a little differently as someone else was working, but it was still excellent.
Great meal at Villa Busch in Haiger
Although we didn't end up with lunch or dinner at Fiester Hannes, we had a great meal at Villa Busch in Haiger, the neighboring town. Like I said, I spent a lot of my childhood in this town, and it wasn't much of a culinary destination, except for the great small-town pub-style restaurants. I heard a nice new restaurant opened in town, oh my gosh, this was such a fun meal.
We celebrated my aunt's birthday here with about ten family members. We could sit outside, and the weather was simply great.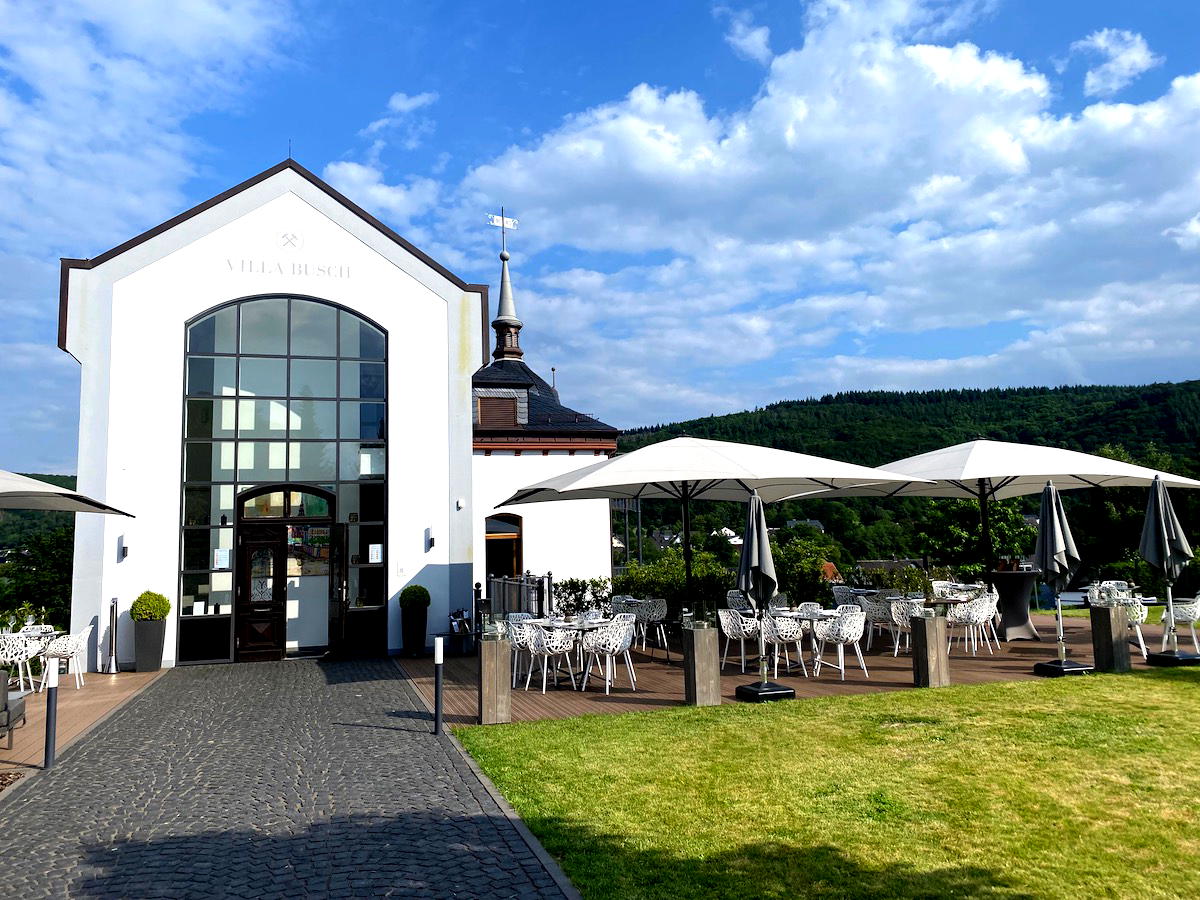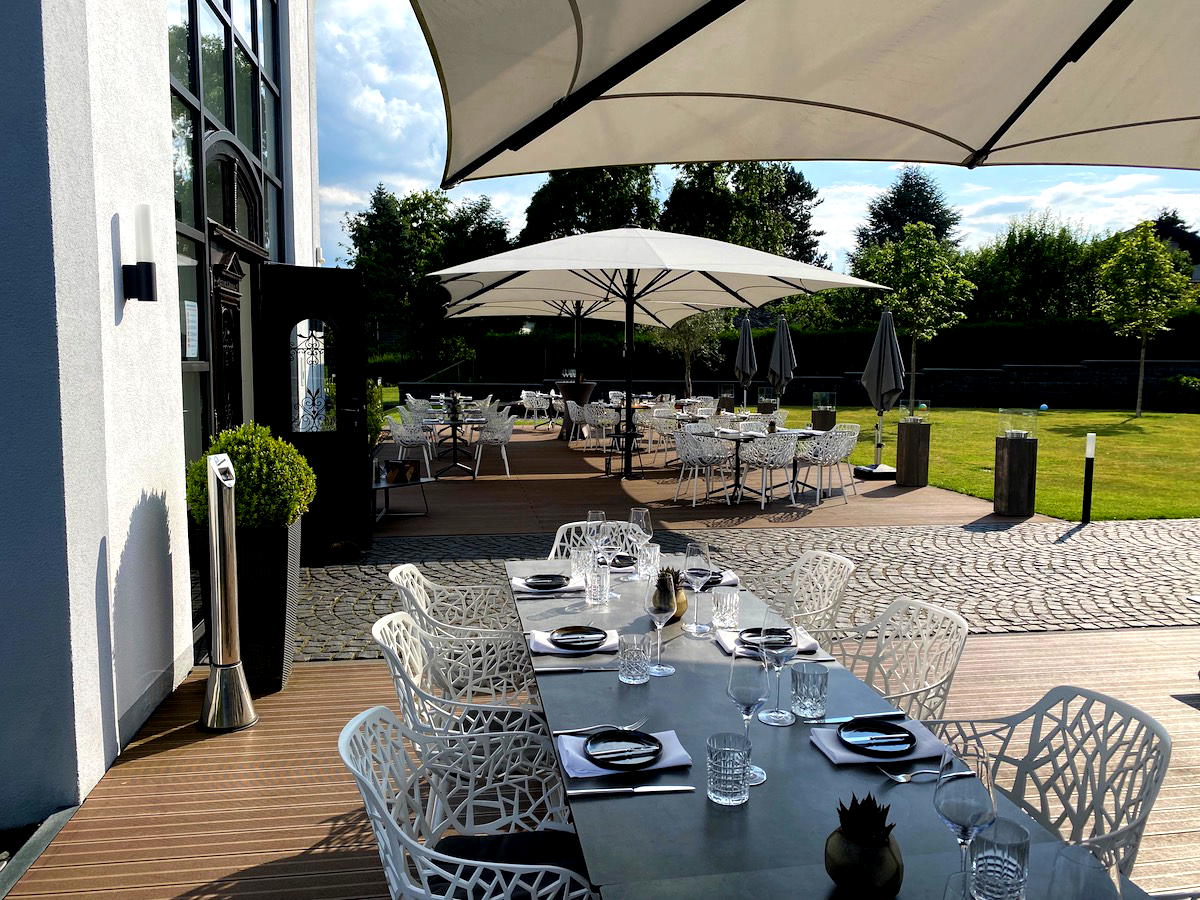 The food was also really good. You won't often find a place that serves both Thai food and Wiener Schnitzel, and they do it well, but this place did. I can't wait to come back here again.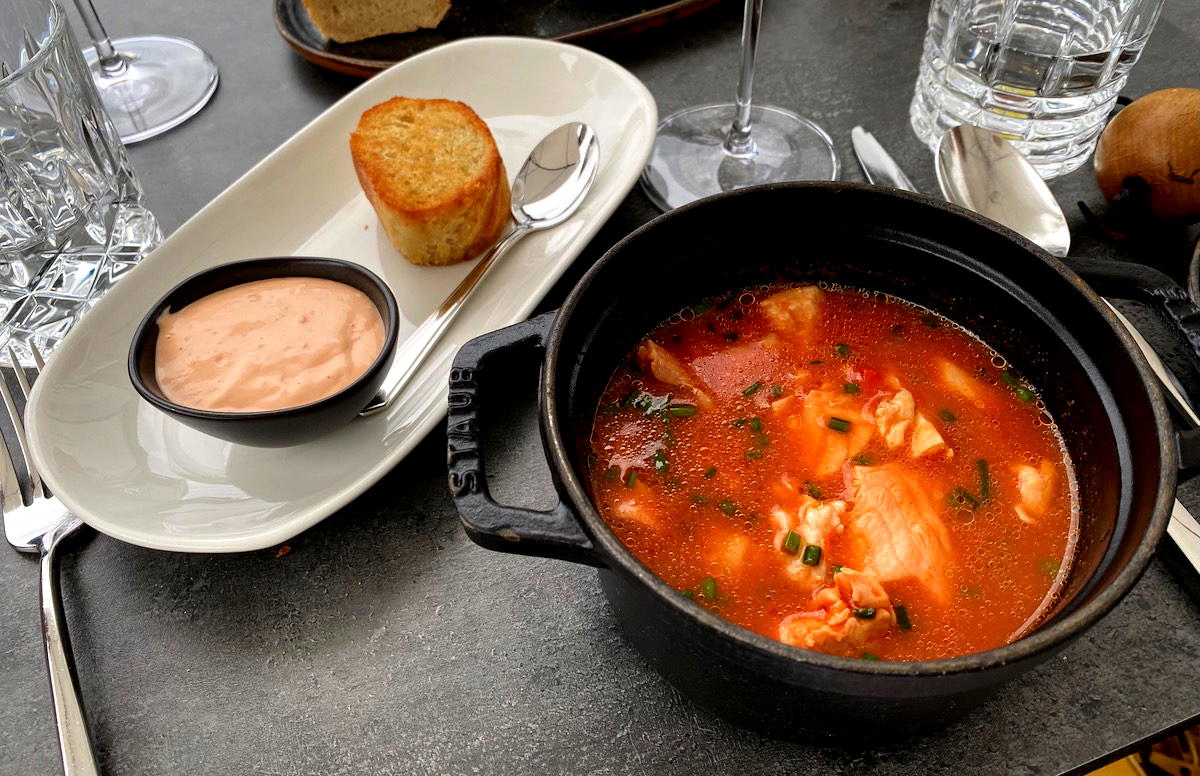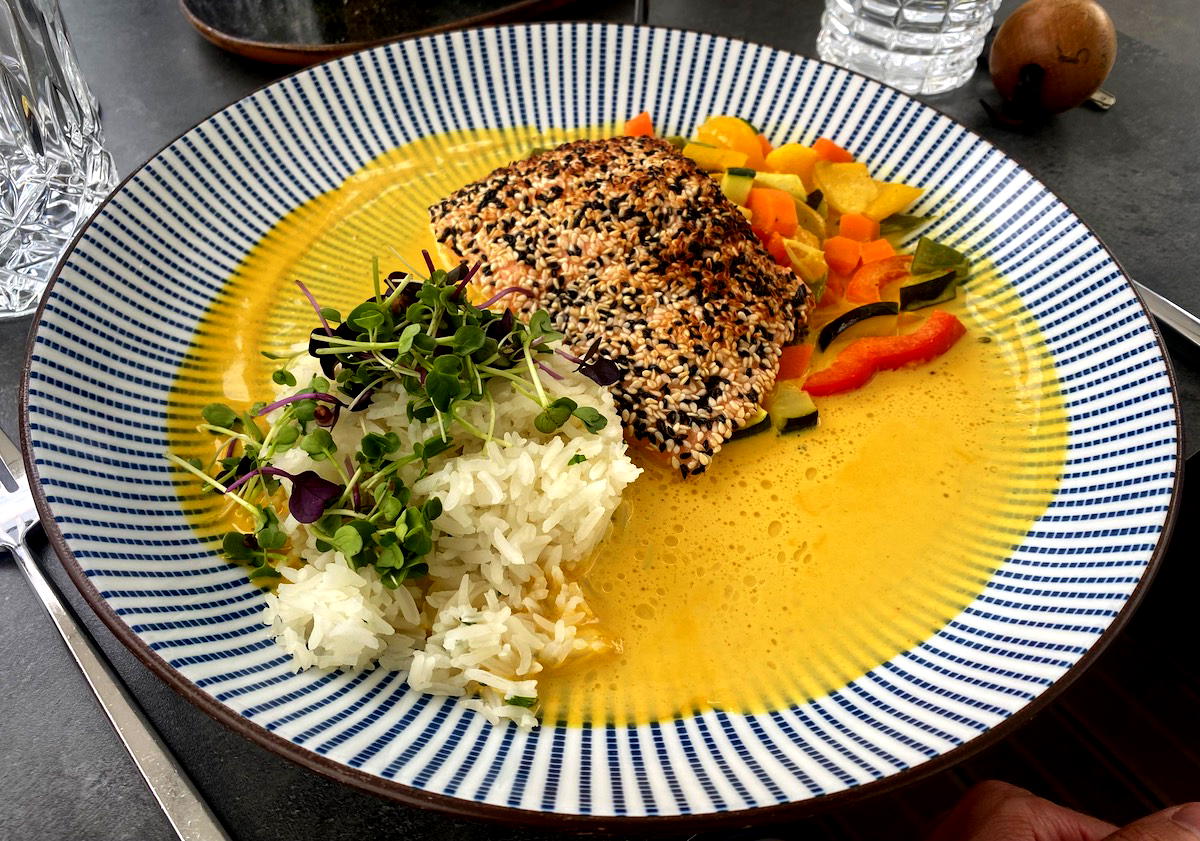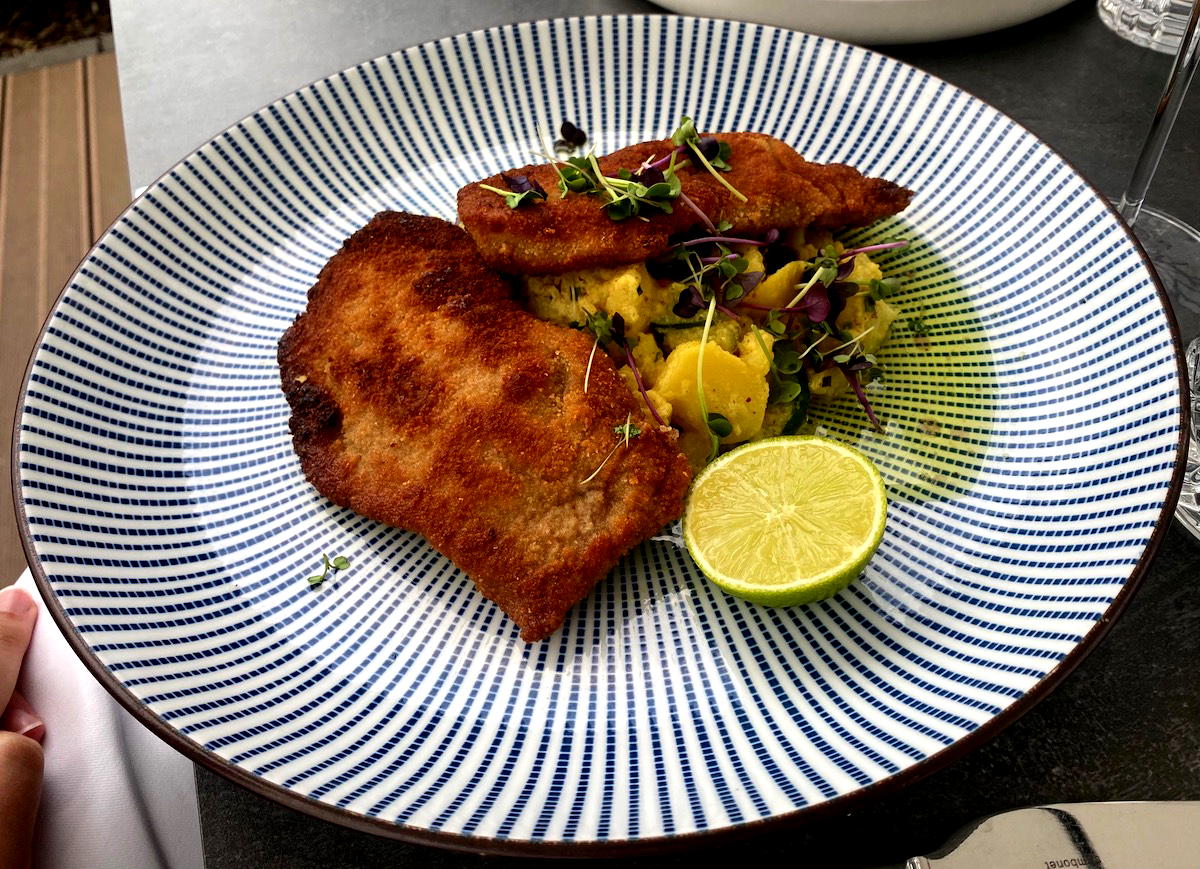 minimum
It was a lovely stay at the Fiester Hannes. Now, I'm not suggesting that tourists flock to the Heiger region, unless you have a reason to be there. But for us it was the perfect place to stay.
The room was clean and well kept, the breakfast was great and most importantly, the staff were really hospitable. It's nice to go somewhere and feel like a real guest and not just a number, that's where this place stands out. We will definitely stay here again.