Qatar and FIFA are keen for next year's tournament to be a success while waiting to welcome 1.7 million fans, supporters and media to the tiny Gulf state. That number dwarfs the Qatari population of 300,000, but it's still less than the 2 million migrant workers currently toiling in the country.
This legion of migrant workers is set to grow over the next 11 months, as Qatar-based companies look towards South Asia, Southeast Asia and East Africa to hire and expand their workforce. The local business is set to reap huge revenue from these visitors, with the hospitality sector – the upscale and luxury hotels where the fans will stay, restaurants and upscale venues – especially well positioned to benefit both World Cup fans and the low-cost migrant workers on which the Gulf state depends.
These workers are integral to the success of the World Cup, a spectacle that upends its ability to bring countries and communities together in a festive celebration of football. However, many workers will arrive in Qatar heavily indebted due to exorbitant (and in some cases illegal) recruitment fees and find jobs that do not match what agencies have promised in their home countries. Job desperation, fueled by the COVID-19 pandemic and poor job prospects back home, means workers are ripe for exploitation. This toxic combination risks spoiling the Qatar 2022 World Cup. Luxury hotel brands in Qatar are currently looking for workers to fill the positions of cleaners, chefs, security and housekeeping staff, to ensure fans, teams and sponsors have an unforgettable FIFA World Cup experience.
But at what cost?
In July, the Business and Human Rights Resource Center published a report of 19 of the world's largest multinational hotel brands on what they are doing to protect migrant workers in their hotels in Qatar. It is believed that many of them will enter into profitable agreements with FIFA to host football fans, media and sponsors. Disappointingly, only 11 brands responded and only a small minority realized the risks inherent in the hiring process or took proactive steps to mitigate that risk, despite workers paying thousands of dollars to secure jobs – a major driver of labor abuse in the region.
The report included interviews with workers whether they were currently or formerly employed in hotels in Qatar, with their testimony often in stark contrast to the information disclosed by the brands. Of the 18 workers Human Rights Watch interviewed, eight said they paid recruitment fees ranging from $500 to $2,360. Several have discussed the cost of taking out high-interest loans (several times their monthly salary) to cover the cost of a job they or their families are bearing, pressing to keep up with repayment plans on conspicuously low salaries.
Only two companies, Hilton Hotels and IHG Hotels & Resorts, disclosed their workforce recruitment fees were paid in 2019 and 2020, but only IHG disclosed that two hotel workers paid the fees and were compensated — a welcome step toward transparency. However, most brands failed to identify any satisfactorily strong steps to protect against charging, indicating a shockingly informal approach to the problem and a clear lack of preparedness.
Only three brands, Accor, Kempinski Hotels and Hilton, have described routine interviews with workers to determine whether fees have been paid. Alternatively, many brands have told us that they rely on authorized agencies in the workers' home countries; However, there are documented cases of approved agencies charging fees. This simply does not constitute the level of human rights due diligence on recruitment channels necessary to prevent abuse and exploitation.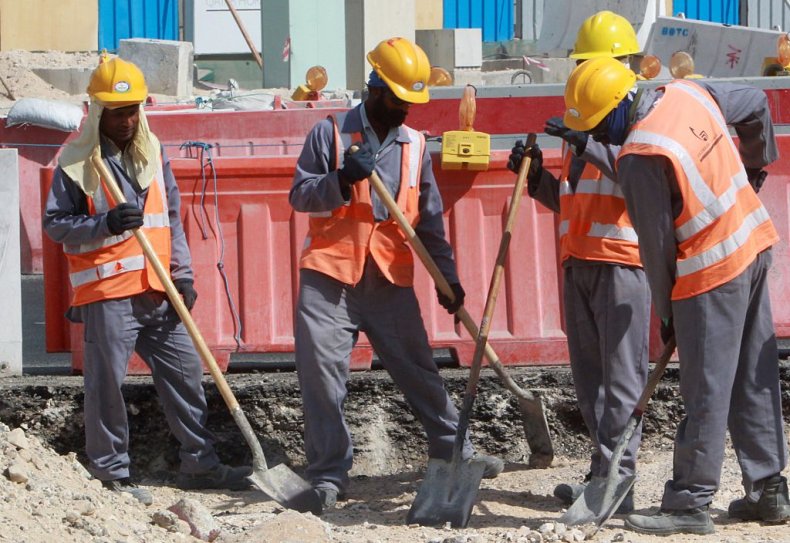 Several companies have told us that they have publicly adhered to the Employer Pays Principle, the Fair Employment Standard, yet only two companies, Kempinski Hotels and Radisson, have provided evidence of a policy that is fully consistent with this principle. None of the workers who paid the fees stated that the employer had paid the recruitment fees. Four other companies stated that they prohibit fees paid to workers but have not committed to bearing the cost themselves; In contrast, Deutsche Hospitality has clearly identified three cases in which it will not cover the administrative and medical costs required of workers. The International Labor Organization (ILO) guidelines are clear that these costs are an integral part of the recruitment process and must be borne by the employer.
Earlier this year, a Nepalese recruitment agency was raided and banned by the Nepalese government for charging high fees. We identified brands using the agency and asked them to respond. While some brands have responded positively by outlining the actions they are taking, it was worrying that responses indicated that brands still lack a clear enough understanding of what is meant by "recruitment costs" as set out in ILO guidance. International. Marriott International's responses to Millennium International and Hilton suggested that they relied on a narrow definition of fees that left workers at risk of incurring administrative costs such as visa or processing fees.
Another report alleged that World Cup contractors are abusing so-called project visas to hire short-term workers from Nepal. Short-term contracts are not approved by the Nepalese government, and clients do not process workers through Qatar visa centers, leaving them exposed to the risk of contract substitution and recruitment fees charged. Many of the relevant recruitment agencies also provide hospitality and hotel workers.
Several months later, a guardian An investigation into the situation of workers in Doha hotels supported by FIFA found that workers are underpaid, unable to change jobs and still paying exorbitant fees to agencies.
With so many issues emerging, it is clear that debt and exploitation will be a legacy of the World Cup unless urgent action is taken by luxury hotel brands. Many migrant workers are likely to be recruited for a relatively short period and after the tournament there will be excess requirements – meaning that if they pay recruitment fees, they are unlikely to stay long enough to pay it off. Our research has shown that hotels are far from addressing the issue of unfair recruitment head-on and that only a minority have a real understanding of the severe risks of abuse at work associated with recruitment fees. Even fewer of these proactively protect workers or are willing to reimburse the fees in full when it is found that workers have paid them.
As the world's eyes turn to Doha, Qatari hotels, FIFA and other employers are looking to Nepal, India, the Philippines, Kenya and other major labor-sending countries for the workforce that will host fans and other visitors. They must ensure that paper obligations of the Employer Pays Principle and address unfair hiring are backed by rigorous checks and rigorous due diligence so that workers essential to the success of this event are not left with the burdens of the financial and emotional costs of obtaining employment.
Isobel Archer is director of the Gulf Program at the Center for Business and Human Rights Resource, An independent nonprofit organization that tracks the human rights impacts of more than 10,000 companies in more than 180 countries.
The opinions expressed in this article are those of the author.