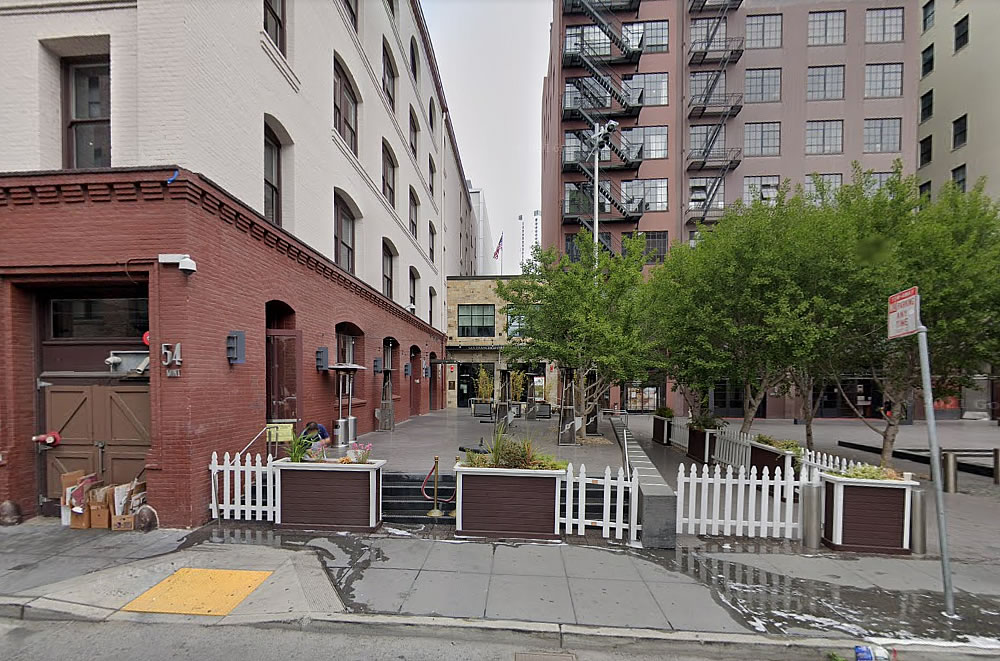 Work is underway on plans to demolish the two-story San Francisco Fire Credit Union building at 12 Mint Plaza. And as envisioned by Prime Design for Elsey Partners, the group behind the development of two controversial small units at Mission, the eight-story, 160-bed "capsule" hotel could rise to 85 feet in a mid-market location.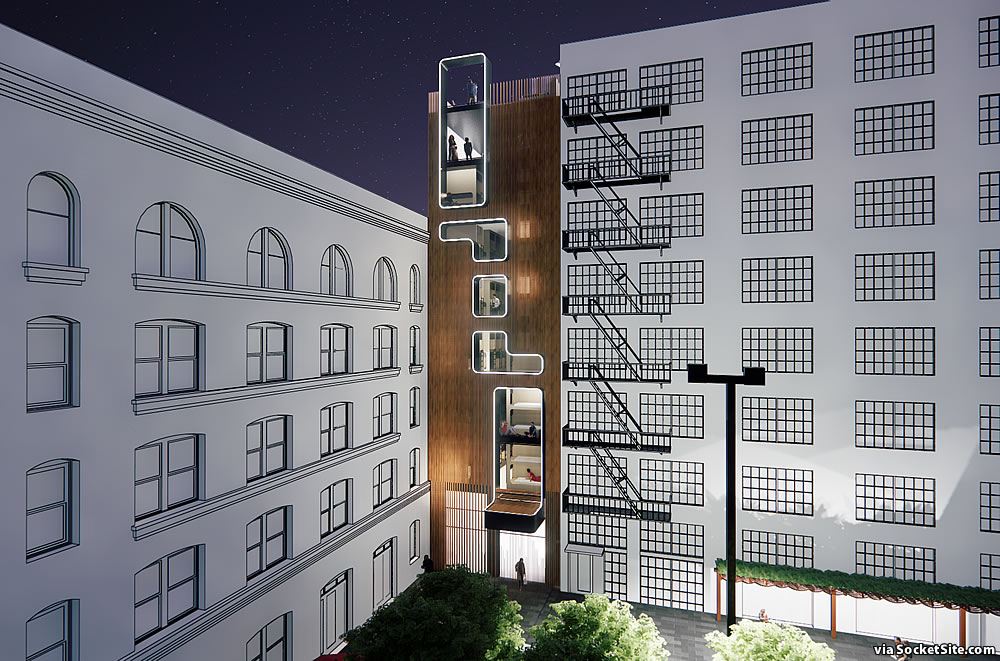 Inspired by capsule-style hotels first seen in Japan, but a little less private, each mini-pod will be equipped with a blackout curtain, foldable desk, storage box, charging ports, individual lighting and temperature control.
The shared bathrooms at the end of each floor will be equipped with three showers, three toilets and four open tubs, with a spa on the lower level, an eight-story dining and rest space and a 750-square-foot rooftop terrace for guests.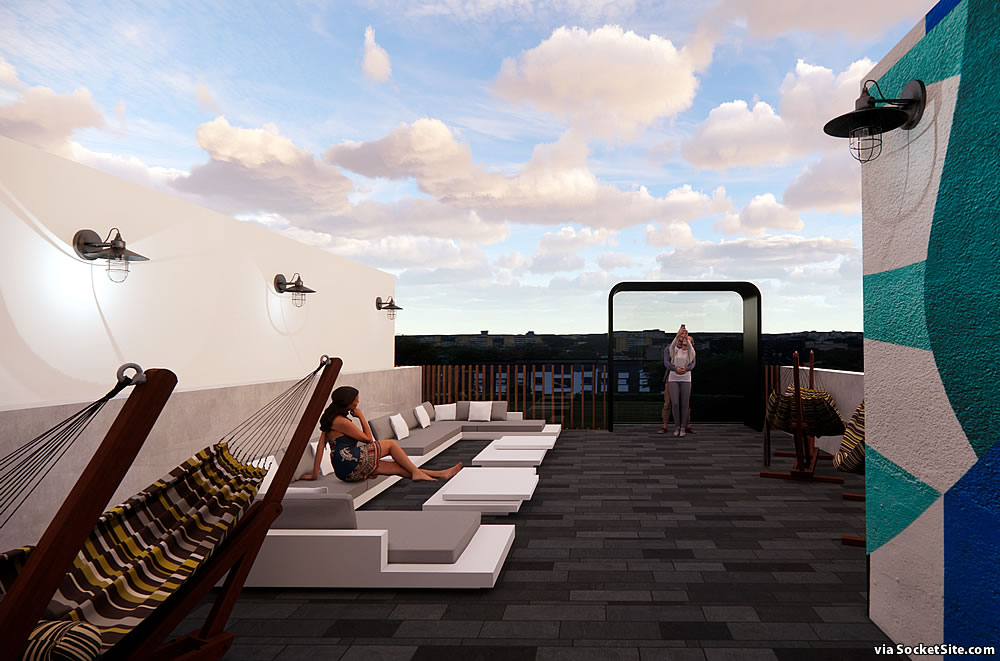 .