A number of hotels in tourist destinations affected by Odette's wrath have begun to temporarily stop accepting guests due to overcapacity, inadequate power and water supplies, and structural damage.
The 400-room Radisson Blu Cebu was one of the first to announce that "it is currently not possible to receive new reservations from today (December 18) until further notice as the hotel is currently booked to capacity." Other hotels that have been temporarily closed include Amorita Resort in Bohol, and El Nido Resorts in Palawan.
For its part, Philippine airline Air Asia said about 3,000 passengers were stranded due to delays and flight cancellations after airports in Cebu, Tagbilaran and Puerto Princesa were closed. About 33,000 passengers on board the airlines of Philippine Airlines and Cebu Pacific were also affected by the two airport closures, including the closures of Siargao and Ozamiz. (See, "Local tourists stranded in Cebu, Siargao as Odette destroys airports," in Business Mirror, December 19, 2021.)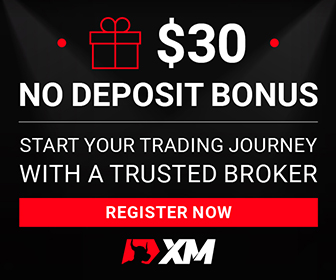 In a news release, the Philippine Hotel Owners Association (PHOA) said Odette "hit several parts of the Visayas and Mindanao where 30 percent of PHOA's 308 hotel members are located".
The group said it had not yet determined the full extent of the damage to member hotels, but it was "leading efforts to ensure that hotel members as well as other stakeholders who experienced the disaster recover as soon as possible."
Locals checking in to hotels
Peggy Angelis, Executive Vice President of SM Hotels and Conventions Corp. , which operates the Radisson Blu Cebu Hotel, told BusinessMirror, "Before the hurricane, Radblu had quarantined guests, some business travelers and those who had meetings. There were banquets and social events as well." She added that the hotel had suffered some damage and that some of its staff were personally affected by the cyclone. "The hotel is taking a lot of occupancy because of the locals."
But she stressed that the hotel will still respect the reservations made earlier with the arrival of guests who are expected to be quarantined when Mactan Cebu International Airport (MCIA) reopens for international flights. "They were allotted rooms," she said. Fortunately, Angelis said, other SMHCC properties in Iloilo and Bacolod have been salvaged.
On Panglao Island, Bohol, the Amorita Resort has temporarily stopped accepting guests "due to the dwindling fuel supplies on the island and also low water pressure as the facilities of the service providers were damaged by the storm," said resort general manager Leeds Trompita.
He still did not have a final account on how many guests would be affected by the resort's suspension of reservations, "but we are asking guests to rebook by mid-January 2022."
Some flights resume
Joy Bernardino, Group Sales and Marketing Director at Ten Knots Development Corp., said: , which operates the El Nido resorts of the Ayala Group: "Our crisis management team set up the resorts and arranged early departure for our guests, so only our staff were in Sicogon and El Nido islands. On Sicogon Island, Balai Kogon sustained minor damage while Huni Sicogon was rescued." .
He added, "In El Nido, despite efforts to secure all areas, the tourist resorts still suffered some damage due to high winds and falling trees. After a comprehensive assessment, most of the damaged areas were repairable, but there were areas that had to be closed and they would be closed." Take care of it. Resorts will need to close for a few days while we do maintenance. This will affect some arrivals, but we are reopening the next travel bubbles in December."
He did not say how many guests would be affected by the temporary closure of resorts on Pangalusian Island, Lajin Island and Miniloc Island.
Meanwhile, Air Asia PH spokesperson Steve Delisan said: "So far we have resumed our commercial flights to Caticlan (Boracay) yesterday to serve our guests who have been stranded since port operations were suspended. Today (December 19) we have resumed our flights between Manila, Cebu and Manila. We also installed recovery flights to accommodate all of our stranded intestines in Cebu. However, we canceled our flight to Puerto Princesa yesterday and today due to the airport closure notice."